New Generation Huami AMAZFIT Smartwatch 2 Coming, Pre-Order Opens Wednesday
Since leaving Xiaomi as an ecological chain partner, Mi Band 2 manufacturer Huami Technology has been on a successful run with its Amazfit sports watch lineup performing marvellously well in the market. Huami also has other smartwatches under the Amazfit brand in the market presently. Huami is now set to launch the next generation model of the Amazfit Sports smartwatch. Information released by the company via its Weibo account indicate that the Amazfit smart Sports watch 2 will open for "blind" pre-sale tomorrow even when the product is yet to be unmasked.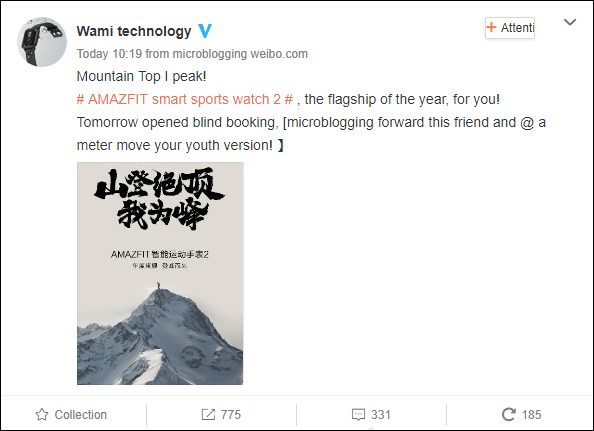 The Weibo post doesn't disclose much about the product except that it is its annual flagship. The product is also said to have taken 16 months to develop. Recall that the current Amazifit Smart Sports watch was launched in August 2016, so this model is coming a bit late. Better late than never though, as we expect the new version to come with some improvements over the present model.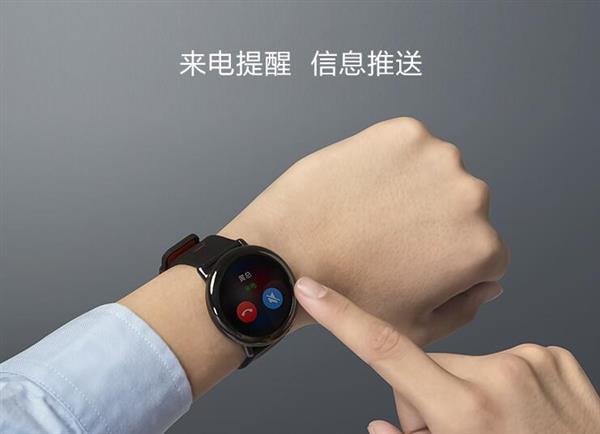 Read Also: Huami Amazfit Sports Smartwatch In Pictures (Red Strap Version)
The Amazfit Sports smartwatch features a 1.34-inch diameter, a 22 mm quick-release replaceable sweat-proof strap, a scratch-resistant ceramic bezel, IP67 certification, 1.2GHz dual-core processor, 512MB RAM, 4GB RAM, Bluetooth 4.0 Low Energy, and WiFi. The display which has a 320 x 300 resolution uses a reflective screen to increase legibility outdoors. There is also an app where users can monitor the readings of the watch. The watch which has a built-in GPS, a pedometer, a real-time heart rate monitor, also displays weather information and was priced at 799 Yuan ($120) when it was launched. We expect the new model to come with some improvements in the features that would be available onboard but we can't say if the price would be higher.
(source)