Meizu's New Swarovski Customized Headphones Spotted
Meizu's upcoming Blue Charm headphone was spotted recently in leaked pictures, with a translucent design. That same headset has been spotted again on the website of world-renowned Austrian luxury crystals designer Swarovski. The flagship looking headset is said to have a price tag of 6,888 Yuan. Unfortunately, we couldn't find the product on our extensive search of Swarovski's official China website.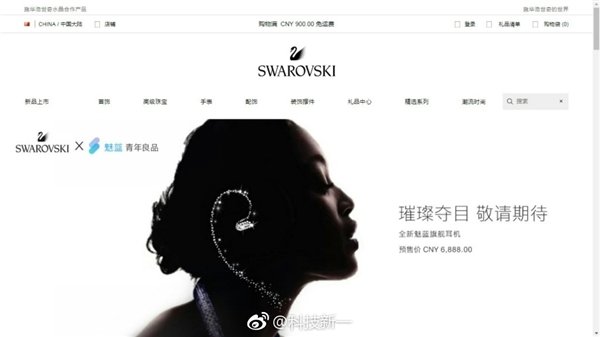 That doesn't in anyway mean the supposed listing isn't true, as the screenshot looks like Swarovski's website. The Blue Charm headphone render on the product page points at a headset with crystals on the cone and the chord. Luxury products come with a price and the Blue Charm headset isn't different as it is listed with a price of 6,888 Yuan. From the look of things, the new Swarovski special edition may be released before the normal version is launched. Another thing to note is that the new Charm Blue logo which is on the product page. This sort of authenticates earlier rumours that Meizu is rebranding its Blue Charm division.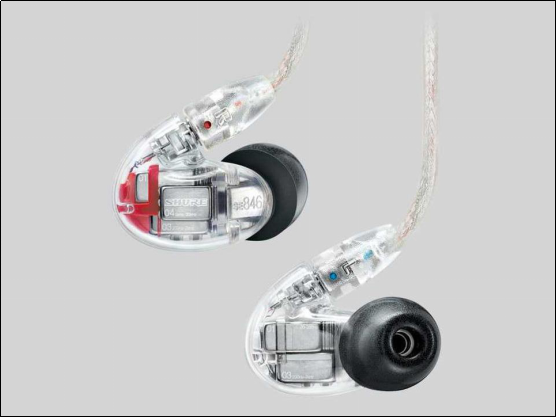 Read More: Alleged Meizu Blue Charm (mBlu) Headphones Spotted With Translucent Design
Incidentally, the Meizu Swarovski custom Blue Charm headphones have an identical design with SHURE's SE846 headphones which is also priced at 6,888 Yuan. However, SHURE's own headset would likely have a powerful hardware and output capability to hold for the high price tag. There is still no indication as to when Meizu will release the much-anticipated Blue Charm headset.
(source)