No Xiaomi Redmi Note 5, Redmi 5 Plus Takes It Place
by Habeeb Onawole Dec 20, 2017 3:11 pm20
In 2014, Xiaomi released the Redmi Note – a bigger and more powerful version of the original Redmi released in 2013. In the following years, each Redmi version has always launched with a "Note" variant.  However, that will not be the case for the Redmi 5.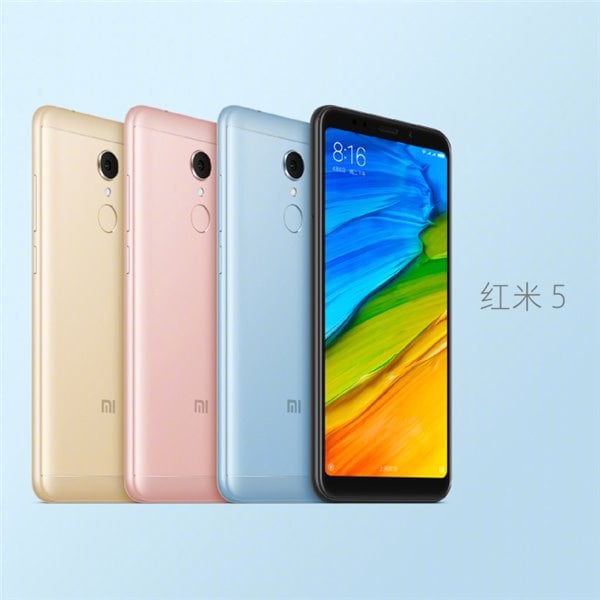 According to a super moderator (mitch002) on the MIUI Forum, Xiaomi will not be releasing a Redmi Note 5. Instead the Redmi Note 4's successor will be the full-screen Redmi 5 Plus which already launched earlier this month.
Fans have been looking forward to a Redmi Note 5 which is expected to come with the same 5.99-inch FHD+ display as the Redmi 5 Plus but a Snapdragon 660 or at least Snapdragon 630 chipset.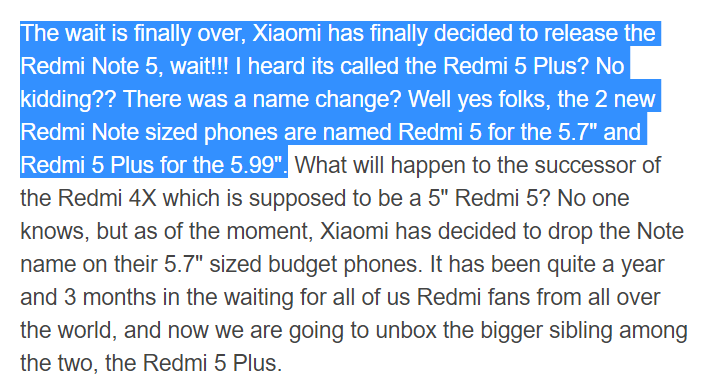 Unfortunately, they will be disappointed to learn that it is the Redmi 5 Plus with the same Snapdragon 625 processor as the Redmi Note 4 (Redmi Note 4X).
READ MORE: Xiaomi Mi A1 Special Edition Red Launched In India For Rs. 13,999
There have been complaints over Xiaomi's continuous use of the Snapdragon 625 processor for its mid-range phones. It didn't make use of the Snapdragon 652 and 653 chips, it also seems to not find the Snapdragon 626 interesting. Now it appears the Snapdragon 630 and 636 will not power any of the 5th generation Redmi phones too.
Xiaomi has not released an official statement yet on the matter, so this may turn out to be false after all.