Samsung Galaxy S9, S9+ Mass Production Reportedly Starting Next Month; Market Release in Early March
by Anvinraj Valiyathara Dec 27, 2017 4:16 am0
Samsung is expected to launch the Galaxy S9 and Galaxy S9+ by the first quarter of 2018. According to a South Korean publication, the company has started receiving parts for building the Galaxy S9 and S9+ from its suppliers. The mass production of the Galaxy S9 duo is slated to begin from January. The report claims that the company will be announcing the Galaxy S9 and S9+ in late February and these phones will be hitting the market by early March.
One of the first parts that Samsung has started receiving is the stacked circuit board called SLP (Substrate Like PCB). It is a system board design in which the chips are held tightly so that adequate space is available for adding other components such as larger batteries. The Apple iPhone X also uses such kind of motherboard design.
As many as five suppliers are providing SLP for Galaxy S9 and S9+ and Samsung will be adding another supplier for it in February. Hence, there is a possibility that the Galaxy S9 and S9+ might feature larger batteries than the Galaxy S8 and Galaxy S8+.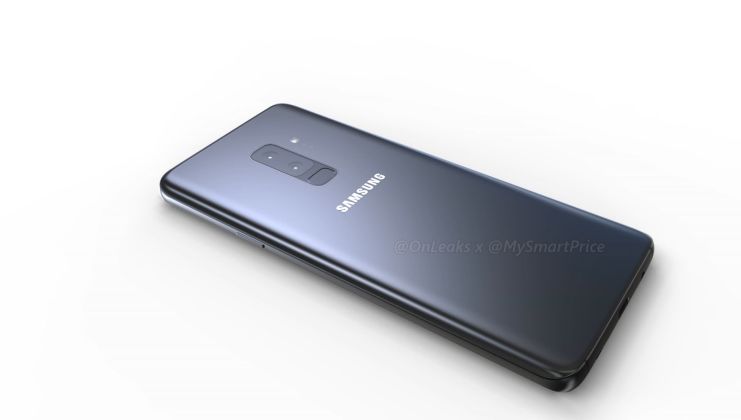 Read More: Leaked Photo of Galaxy S9's Back Panel Shows Single Camera Cutout
The South Korean company has started the mass production of camera modules for its upcoming flagship phones. The Galaxy S9 will be having an integrated front-facing camera setup that will include an iris scanning camera and a photography camera. The Galaxy S9 will be coming with two separate cameras for iris scanning and photography.
The rumor mill has revealed that the Galaxy S9 will be featuring a single camera on its back panel and the S9+ will be exclusively blessed with dual rear cameras. The South Korean publication also reaffirms on it as it has reported that the Galaxy S9+ will be the first Galaxy S series phone to arrive with dual rear cameras. Like the Galaxy S8, the S9 will be also featuring a single camera.
Samsung is expected to unleash the Galaxy S9 and S9+ in Barcelona, Spain through the Mobile World Congress (MWC) 2018 in February next year. The Galaxy S9 and S9+ are expected to release in the market by early March. From January, the South Korean company will begin the mass production of the finished products of the Galaxy S9 and S9+ for around two months in order to release them simultaneously across the world.