Xiaomi Crowdfunds MADV Mini Panoramic Camera Priced At ¥399 (~$61)
Xiaomi has launched a new product under the crowdfunding platform and this time around it is a panoramic camera. The camera is a plug and play camera which comes with a USB Type-C interface that allows it to be plugged directly into a smartphone. The camera is called MADV Mini Panoramic camera and is produced by Beijing Crazy King Technology Co. Ltd. In keeping up with Xiaomi's trademark, the Mini camera comes with a cheap 399 Yuan (~$61) price tag.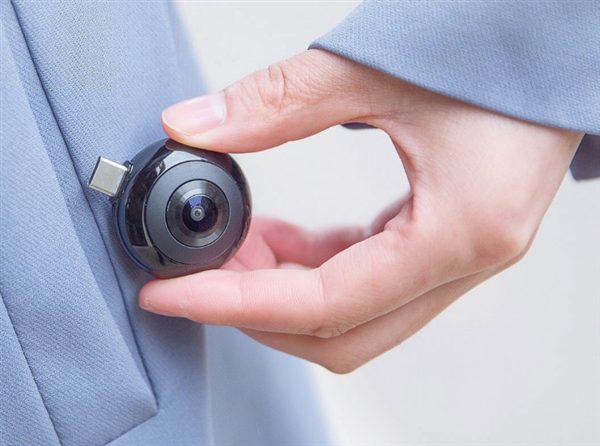 Specs wise, the MADV Mini Panoramic camera features a 13MP camera on one side, teaming up with a 13MP camera on the other side. It comes in a compact size which is about the size of a male wristwatch dial. With such size and a weight of just 23.5g, it is easy to fit into the pocket. The camera also comes with a dual 210 ° wide-angle fisheye lens and each lens has an F1.8 large aperture, greatly reducing the dead zone at both ends. The camera can shoot at 5K resolution (5276 x 2688p) JPEG high-definition panoramic photos and 1920 x 960p resolution high-definition videos @ 30fps.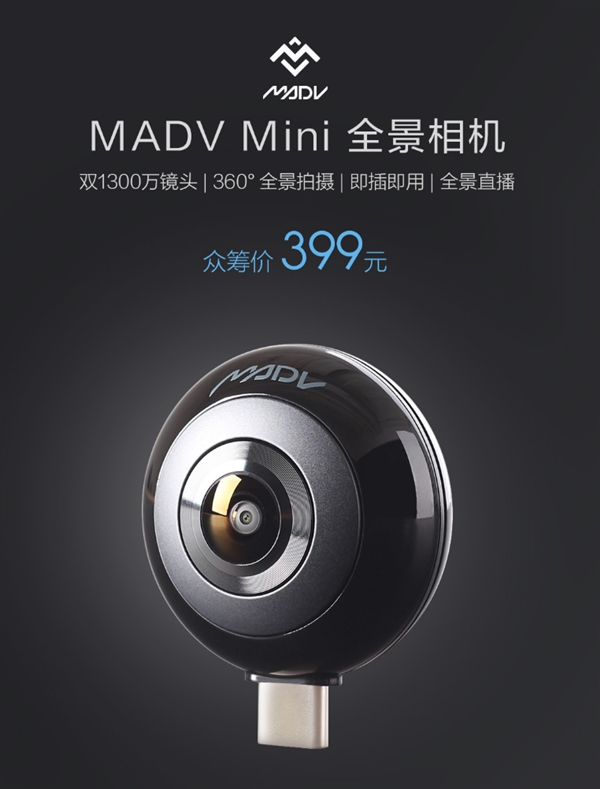 Read More: Xiaomi Mijia 3.5K Panorama Action Camera Is Available On GearBest For Only $222.99
In addition, the camera supports panoramic electronic image stabilization, shooting asteroids, crystal ball, fisheye and other panoramic shooting modes. There is a MADV Mini app through which you can view and edit the panoramic photos and videos shot, and it supports one-click sharing on multiple platforms as well as the recording of panoramic life.
(source)