The rumor mill has revealed that the Meizu M6s that is speculated to launch in January could be the company's first full screen design phone. Apart from this budget-friendly smartphone, Meizu is also rumored to be working on high-end phone called Meizu 15 Plus. A leaked photo showing the smartphone listed on a webpage has appeared on China's microblogging site Weibo. The new image shows the front and rear design of the phone.
In the above image, the "15 Plus" product name can be seen on the left side while the handset is present on right side. The major portion of the front panel of the phone is occupied by the display of the phone. The bottom bezel is slightly thick but the other three bezels are almost non-existent. The selfie camera seems to be present on the top-center of the phone.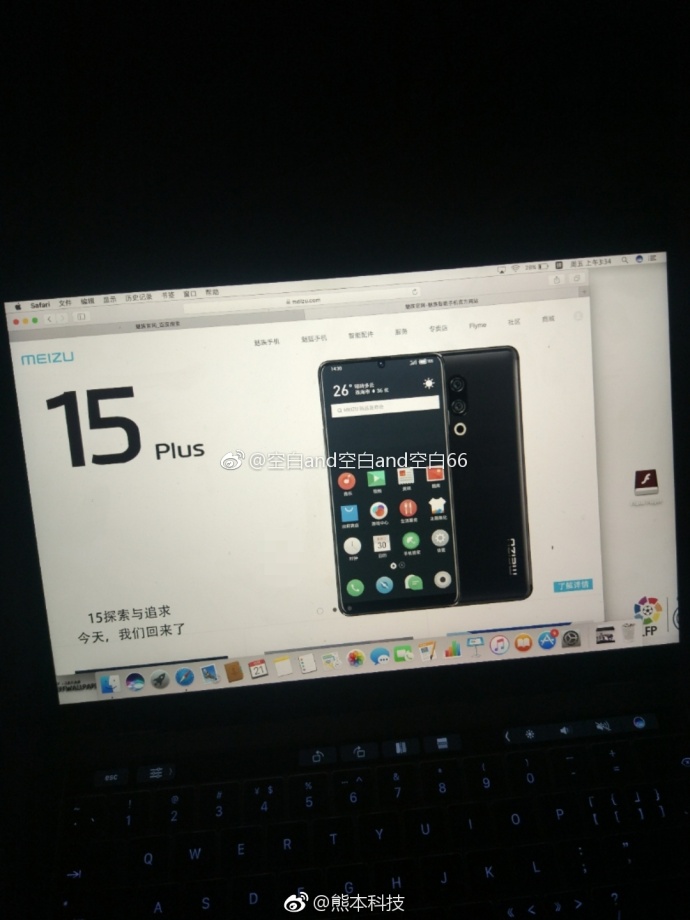 Read More: Meizu To Launch 6 New Smartphones In The First Half Of 2018, Ditches MediaTek
The back panel has a vertically arranged dual camera system with a ring flash positioned below it. Even though the smartphone in the new image resembles with the previously leaked photos of the phone, there are some inconsistencies in the picture such as the Meizu branding. Previous photos of the Meizu 15 Plus has the Meizu logo placed almost at the center of the back panel. However, the logo of the company is found at the bottom-right of the rear panel in the new image. Hence, the authenticity of the leak is questionable.
The Meizu 15 Plus is speculated to be powered by the Snapdragon 835 whereas the Meizu 15 is likely to feature the Snapdragon 660 chipset. The Chinese manufacturer will be launching these phones to celebrate its 15th anniversary. The rumor mill has revealed that the Meizu 15 and 15 Plus phones may get unveiled in March next year.
(source)