Vivo is consistently expanding its reach in Southeast Asian countries. It has already entered markets like Malaysia and Thailand in the recent past. In December, the company had entered Taiwan by the launch of Vivo V7 and Vivo 7+. Both the smartphones are now available for buying in the country.
The Vivo V7 and V7+ are respectively priced at NT$9,900 (~$331) and NT$10,900 (~$365) in Taiwan. The company is aiming to gain a share of 5 percent in the smartphone market in the country. It has collaborated with Taiwan Mobile and Synnex Technology to promote its smartphones in the local market.
The Vivo V7 and V7+ respectively offer a screen-to-body ratio of 83.6 and 84.4 percent. The V7 has a 5.7-inch screen that produces HD+ resolution whereas the V7+ has a larger display of 5.99 that also delivers the same resolution. These handsets are the first phones to be powered by Snapdragon 450 chipset. These phones also feature 4 GB of RAM. The native storage of the Vivo V7 is 32 GB whereas the inbuilt storage of V7+ is 64 GB.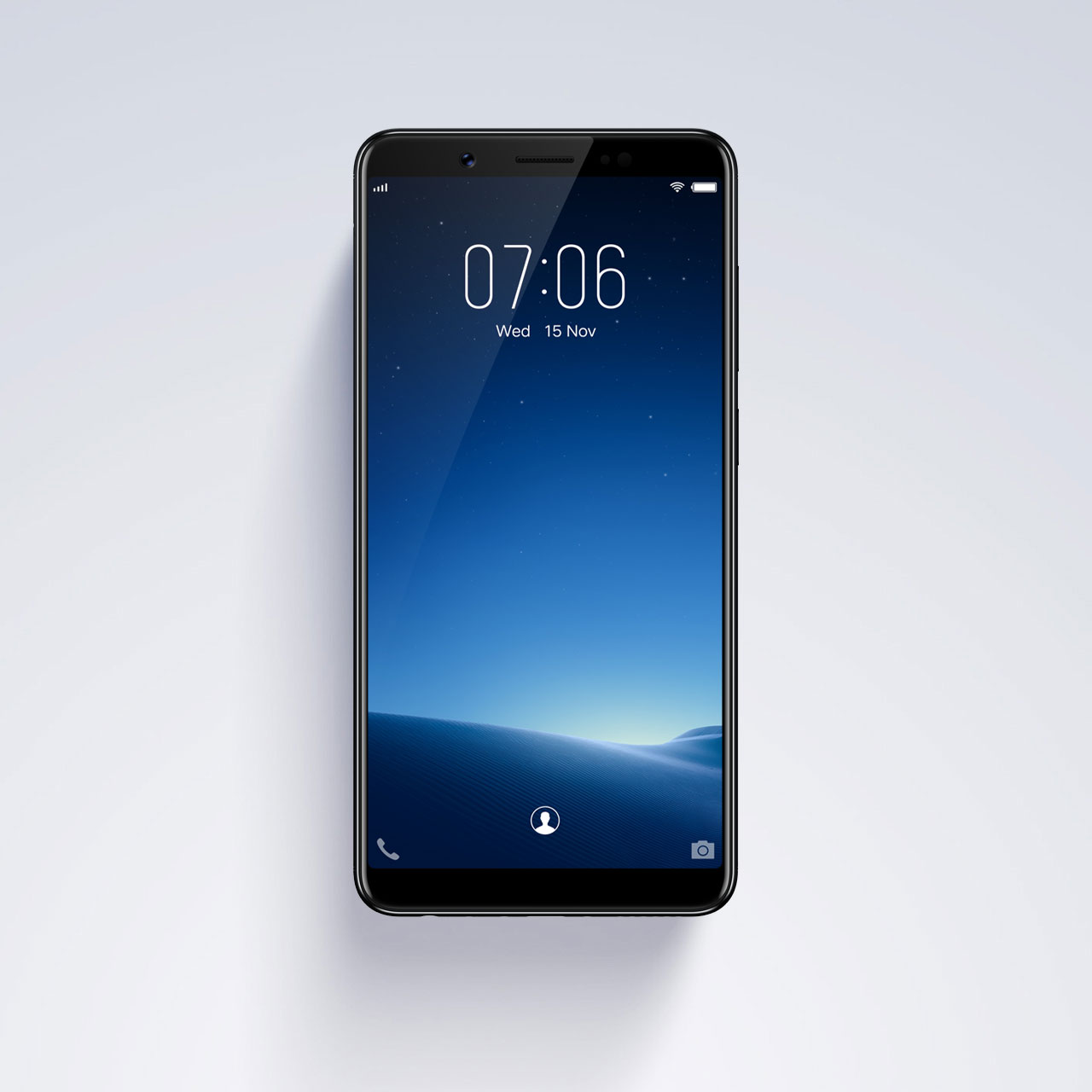 Read More: Vivo Announces Its Plan To Expand Its Presence To Six New Countries
The V7 duo are equipped with 24-megapixel front-facing camera and a rear-mounted 16-megapixel camera. They are running on FunTouch OS 3.2 flavored Android 7.1.2 Nougat. The V7+ is equipped with AK4376A Hi-Fi audio chip. The V7 includes a 3,000mAh battery whereas the V7+ has 3,225mAh battery.
After Samsung, Apple, Huawei and OPPO, Vivo is the fifth largest smartphone brand in the world. It is working Synaptics to debut the first phone with under-display fingerprint scanner.
(via)