Samsung Releases Statement on the Battery Problem on Galaxy Note 8, Galaxy S8, Galaxy S8+
by Anvinraj Valiyathara ago0
In the previous week, a new issue had surfaced on Samsung Galaxy Note 8. Its users are complaining that they are unable to charge the phone once its battery comes down to 0 percent. Not only the users of Galaxy Note 8 are facing this issue, but also the owners of Galaxy S8 and S8+ are encountering this problem. In an official statement, Samsung has said that only few users have encountered the issue and it can only comment on it after more users come across it.
After the debacle of Galaxy Note 7, Samsung has been using a strict procedure to check the quality and performance of the batteries of its devices. Unlike the issue on the Note 7, the battery related problem that has appeared on the Galaxy S8, S8+ and Note 8 do not seem to be a hazardous problem. However, the South Korean tech giant is in the process of investigating the issue.
Preliminary reports claim that the issue could be associated only with the carrier variants of the affected phones in the U.S. Samsung is selling the Snapdragon edition of the aforementioned flagship phones through the U.S. carriers. However, it could not be confirmed whether the Snapdragon models are the only ones that are affected.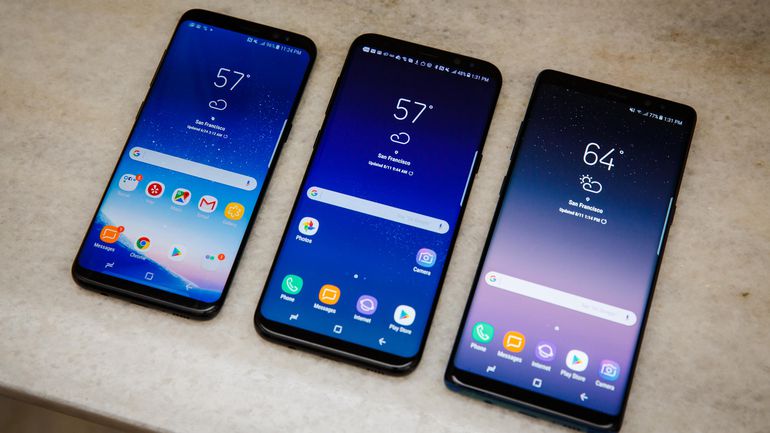 Read More: Samsung and LG also confirm they do not slow down phones with older batteries
According to Samsung, only a few customers have complained about the issue. The company claims that only when it receives more information about the affected devices, it will be able to comment on it and find a proper solution for the problem. Here is the official statement:
"Of course, Samsung is taking all reports of this kind seriously, we only received a very small number of customer inquiries that could be linked to charge management, and unfortunately we can only comment on the matter further if we have more detailed information about the affected devices."
Users who are facing this issue are advised to contact Samsung's customer support department. One of the representatives from the company has suggested users on the official forum site to seek a replacement device if their S8, S8+ or Note 8 have bricked after the batter was completely exhausted. As of this writing, there is no confirmation on whether the company is sending out replacement units.
(via)