Xiaomi Redmi Note 5 To Pack Snapdragon 632 Processor And 4GB RAM
Contrary to previous reports which suggested that there will be no Redmi Note 5 phone, we now have the first look at the Redmi Note 5 smartphone, which is currently being tested internally by the China-based company.
The phone is expected to be launched officially by the company in the second half of the year. Interestingly, it is said to be powered by Qualcomm's Snapdragon 632 processor, which has not been announced yet. The Redmi Note 5 will be the first phone to be powered by Snapdragon 632 SoC.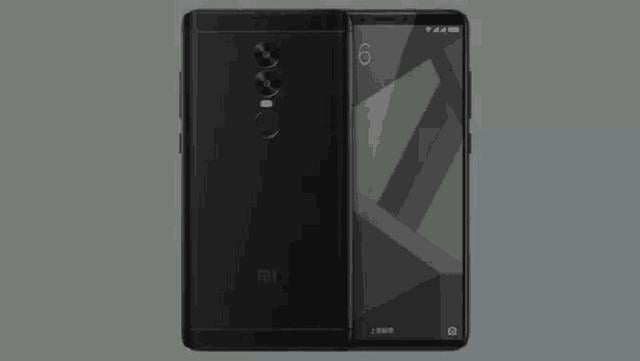 The Xiaomi Redmi Note 5 is expected to feature a 5.99-inch Full HD+ display with 18:9 aspect ratio. It will carry on the trend of full-screen display with minimal bezels surrounding the display. Recently, Xiaomi jumped the full-screen display bandwagon with the launch of Redmi 5 and Redmi 5 Plus.
The Snapdragon 632 processor, which will be powering this upcoming smartphone, will reportedly be a toned-down version of the Snapdragon 636 processor from Qualcomm. Its clock speed will be reduced to around 1.8GHz and the accompanying GPU will also take a hit. However, it will come with better support and optimisation for dual camera setup.
As of the memory option, the smartphone will have 4GB RAM. While the internal storage of the device is not yet known, we are expecting it to be 64GB, with support for expanding storage capacity through microSD card. Coming to the camera, the phone will have a dual camera setup at the back, featuring two 12-megapixel sensors.
Earlier, there were reports suggesting that the China-based smartphone manufacturer won't be launching Redmi Note 5. It was said that the Redmi Note 4's successor will be the full-screen Redmi 5 Plus which already launched last month.
Read More: Hong Kong Bankers Expects Xiaomi IPO To Go Up To $100 Billion in 2018
The Redmi Note 5 smartphone is expected to be priced around 1,599 Yuan, which roughly converts to $245. While we known that the phone will debut in the second half of this year, there is no information about the exact launch timing. Given that the there is still time in phone's launch, we are expecting to get more information regarding Redmi Note 5 in coming months.