Vivo X20 Plus UD Version Passes 3C Certification, Could Be Under Display Fingerprint Model
Vivo has long been linked with the under display fingerprint technology developed by Qualcomm. The prototype was showcased at the Asian MWC 2017 running in an unknown Vivo smartphone. There are indications the version may have been certified in China. A device suspected to be the Vivo X20 Plus Under Display version has received 3C certification.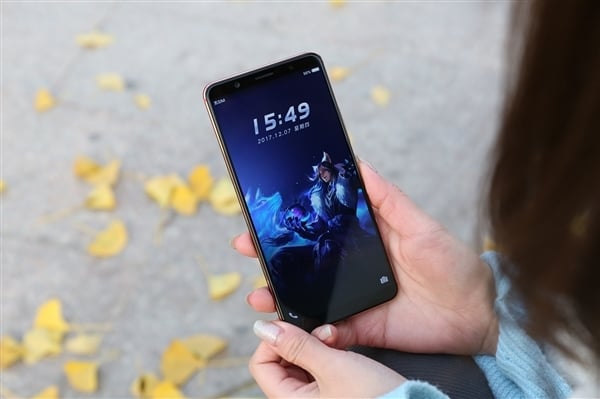 The smartphone actually is listed as Vivo X20 Plus UD version and it is believed the UD stands for Under Display. Since the device has received quality certification, it may soon hit the market. But is this really the Under display version? We can't be so sure of that as UD could also mean Underwater Defense, that is a waterproof body and could also mean UpDate. However, a version with under display looks more likely.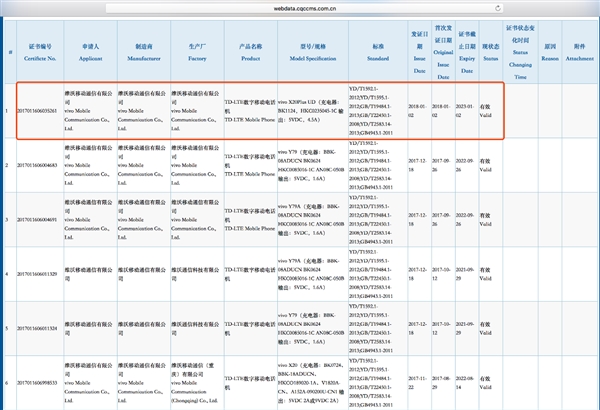 Read More: Leaked Vivo Phone Reveals A Hidden Optical Fingerprint Sensor
China's 3C listing usually doesn't show anything regarding the specification of the model, so we can't say if this is merely an upgraded version of the X20 Plus. But we'll find out soon, as the latest technology is expected to be showcased at MWC 2018 in a few weeks time. To refresh your memory, the new Under display fingerprint scanner uses Synaptic's new Clear ID fingerprint technology. According to Forbes, pressing the button present on the right side of a pre-production Vivo phone wakes it and displays an illuminated fingerprint image at the bottom of the screen. Users can simply touch it to unlock the phone instantly. Synaptics has said that its Clear ID in-display fingerprint scanner is designed for bezel-less OLED infinity displays that are found in flagship smartphones such as Apple iPhone X and Samsung Galaxy Note 8.
(source)