Leaked Vivo Phone Reveals A Hidden Optical Fingerprint Sensor
This month has been packed with OnePlus 5 leaks and teasers, both official and unofficially. However, cousin-company Vivo has had a fair share in the rumor mill.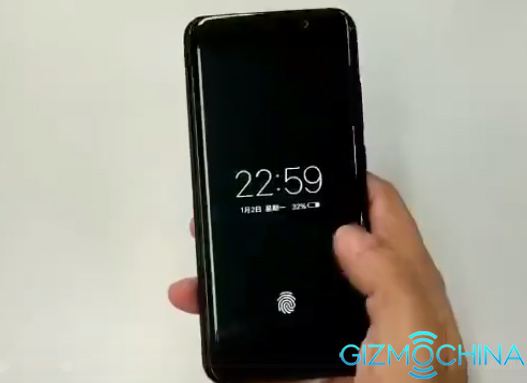 A leak shows a familiar Vivo X9 Plus style design without a dedicated capacitive home button. Currently the majority of smartphones that have a featured fingerprint sensor, we would expect it to be located on the front-bottom of the phone or at the back off-center vertically; with the occasional exception, such as Sony's side power button.
Report from Industry Analyst, Pan Jiutang, reveals a video showing a functioning Vivo prototype featuring the optical fingerprint sensor.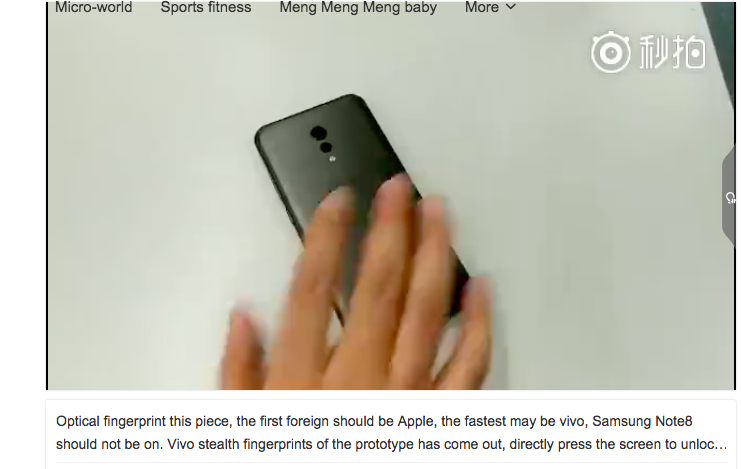 From the source, they claim that the appearance of this phone looks similar to the Vivo XPlay 6's lock screen and the fingerprint button looks similar to the icon used in the Samsung S8. From the video, we can see that smartphone automatically unlocks when touching the screen instead of the usual tap on a button.
You can check out the video from here (may require login on Weibo).
Pan Jiutang believes that Vivo will be the first in the under screen optical fingerprint scanner game, whilst Apple will more likely to break this technology into the 'global mainstream'. He also adds that Samsung Note 8 would likely not house the feature.
RELATED: Vivo X9 Gets A New Refreshing Blue Color Option
In light of this leak of Vivo's prototype with a hidden fingerprint sensor, Vivo has been known for pushing innovation and new technology into their products; for example, the world's first HI-FI smartphones, X9 and XPlay 6 Dual, before other companies begun placing branded audio chips into theirs.
More rumors suggest that Vivo will be holding an event on June 28 within the Shanghai MWC conference, possibly revealing the prototype.
What are your thoughts on this leak? Do you think Vivo will be releasing an Optical Fingerprint Sensor ahead of the game? Leave your comments down below.
(via)