Huawei P11/P20 Plus Screen Protector Listed On Amazon, Appears With A Notch
Huawei is expected to release the next-gen P-series flagship in the first quarter of 2018. The name of the device is still a contentious one, as it is said to go by the name P11, being the successor to the 2017 flagship Huawei P10. However, there is also a rumor that Huawei would change the naming order by adopting P20 as the new name and it will be launched alongside the Huawei P20 Plus. Now, an online retailer has listed the screen protector for the Plus version of the 2018 P-series flagship for sale on Amazon. The listing which appeared on Amazon France utilizes both names (P11/ P20 Plus) in contention, a move which could be seen as a tactical approach by the retailer who seems to be as confused as we are concerning the nomenclature.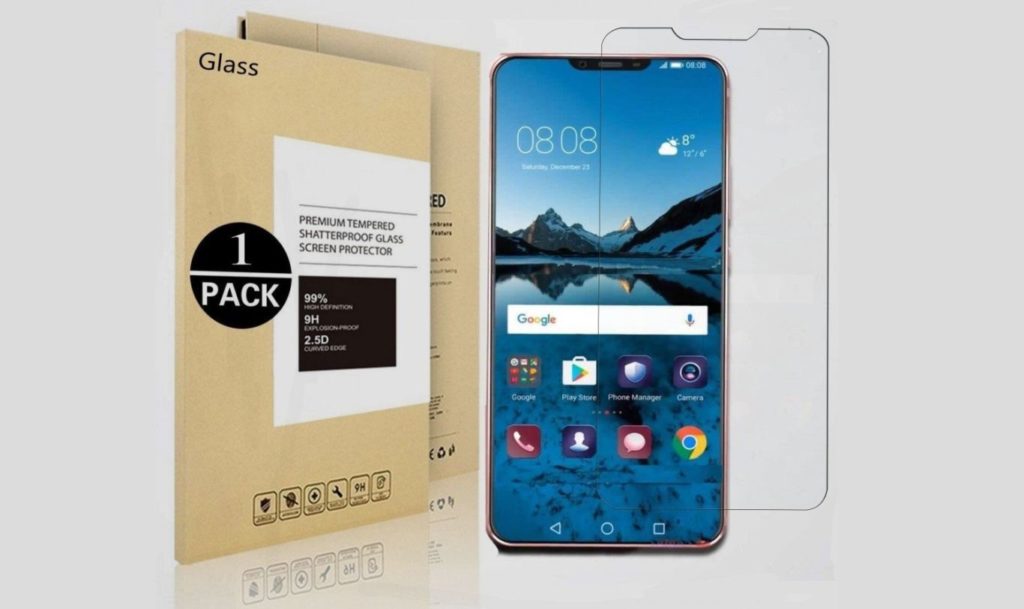 The name isn't the real issue concerning the listing but the design. The attached picture contains the render of the supposed Huawei P20 Plus/P11 Plus and the design is a full-screen, bezel-less design. The device is entirely bezel-less save for a slight notch at the top where the front speaker is located. The notch resembles the design style adopted by Apple on the iPhone X. However, while the P20 could come with a notch, we don't expect a completely bezel-less screen design as suggested by the render.
Read More: Unconfirmed Schematics Show The Huawei P20 Series With Triple Cameras
The screen protector isn't actually isn't available right now but will arrive in stock on January 31, 2018. The price is set at €10.99 and this is after a €8 discount. According to a recent rumor, the P20 and P20 Plus are expected to be launched on February 26 at the Mobile World Congress (MWC) 2018.
(source)