Samsung Galaxy Note 10 Fan-Made Renders Suggest What The Future Holds
Samsung is yet to say anything about the Galaxy Note 9 but a popular tipster Benjamin Geskin has shared some insight on Twitter on the Galaxy Note 10 which ordinarily should succeed the Galaxy Note 9. The tipster shared some renders of the flagship smartphone and also dropped the hint that the device will be launched in 2020. The reason for this is unknown as the Note 9 is expected this year and then ordinarily, the Galaxy Note 10 should drop in 2019.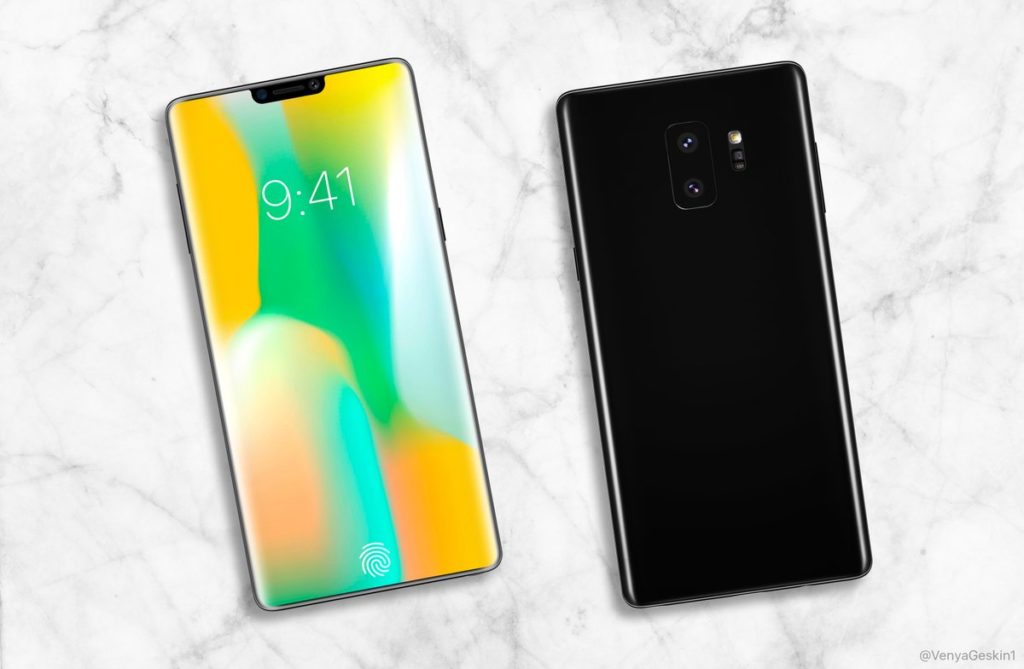 The renders could at best be described as futuristic as it shows a device that is almost completely bezel-less and could be referred to as a truly bezel-less smartphone. It comes with a full-screen design that looks very much like the iPhone X, bearing a slight notch at the top which houses the front speaker. Apart from that, there is no bezel on any other portion, which distinguishes the Galaxy Note 10 renders from the iPhone X.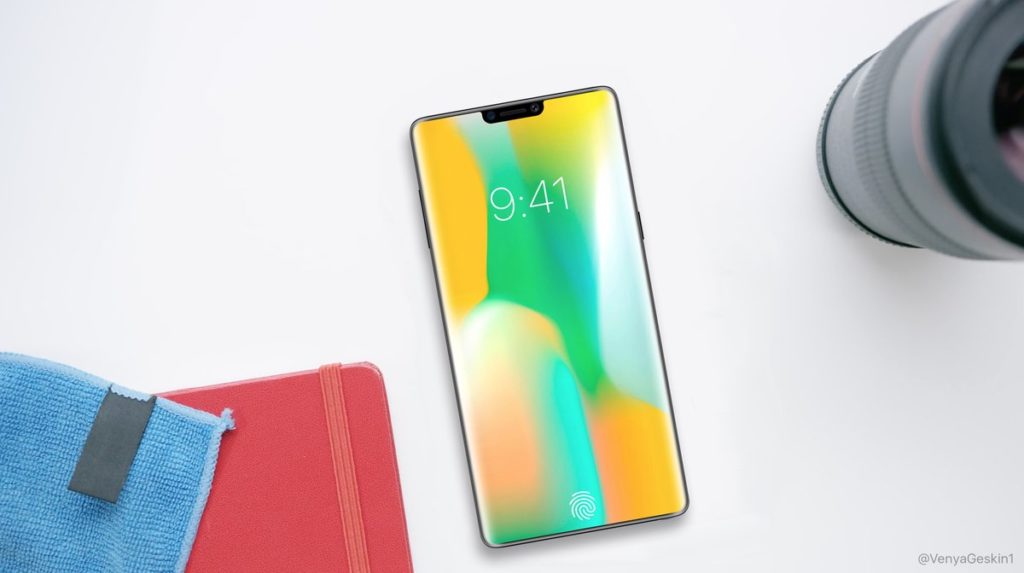 Read Also: Samsung Galaxy Note 9 Reportedly Arriving with Under-Display Fingerprint Scanner
At the rear, the renders show a dual camera setup aligned in the vertical direction, similar to what is expected to be utilized on the Galaxy S9 and S9+. The only difference is that there is no fingerprint sensor at the back. Instead, the Galaxy Note 10 renders suggest that the device will feature an in-display fingerprint sensor. That looks very much feasible as the technology is expected to gain ground this year with Qualcomm and Synaptics already gearing up for what may be a stiff rivalry. The under-display fingerprint recognition technology is even rumored to feature on the Galaxy Note 9. Samsung was recently reported to have patented its own under display fingerprint technology. However, these renders are not to be taken seriouly as they are most likely based on speculations. We are yet to get too many details about the Galaxy Note 9, not to talk of the Galaxy Note 10 which should launch in 2019 at the earliest.
(source)