Huawei P10 & P10 Plus Global Android Oreo-Based EMUI 8 Beta Program Announced
Huawei announced its latest Android 8.0 based EMUI 8 during the launch of the Mate 10 series. The Mate 9 and Mate 9 Pro are among the first models to get the update to EMUI 8. Huawei's 2017 P-series flagship is now set to join the Oreo train globally as the company has announced the Android Oreo beta testing program for the P10 and P10 Plus in Romania.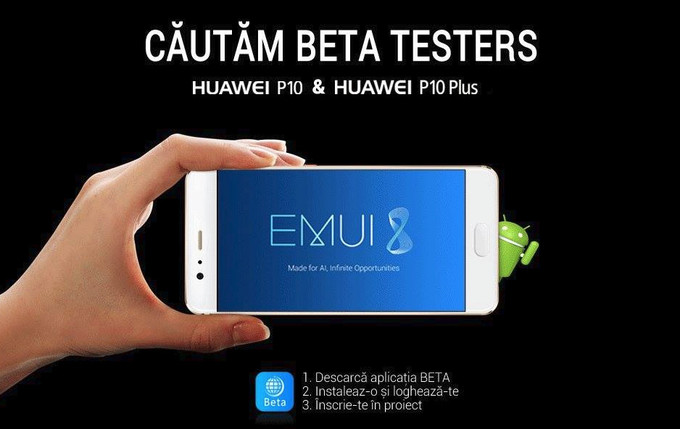 The tech giant had launched the Closed beta program for the P10 and P10 Plus for the Chinese market in the fourth quarter of last year. This latest announcement emanated from the company's Facebook page for Romania and also on its official website, which is an indication that this program is for global users in Europe and elsewhere outside China. The announcement also specified that the P10 and P10 Plus models that would get the update include the following software versions; VTR-L09C432B180, VTR-L29C432B180, VKY-L09C432B181, and VKY-L29C432B181.
Read Also: Huawei Rolls Out Android Oreo-Based EMUI 8.0 Closed Beta Program For P10 & P10 Plus
For those having the compatible models, the process for participating is basically same with the China Beta testing program. They'll need to download the beta app on their smartphone from which they can apply to join the programme. When the application is approved, they will receive their first OTA and would be required to report any bug or issue using the ROM. Users are also free to opt out of the program at any time. With this development, it won't be long before Huawei start pushing updates to P10 and P10 Plus users globally.
(source)