Samsung Galaxy S9 And S9 Plus RAM and Storage Variants Leak
Samsung is gearing up to launch its flagship phones for the year — Samsung Galaxy S9 and Galaxy S9 Plus. According to the reports, the device will be announced at Mobile World Congress in February and will go on sale in March.
The Galaxy S9 series has been a subject of several leaks, giving information about its design and specifications. Now, another leak related to the devices provides information about various variants of the Galaxy S9 as well as Galaxy S9 Plus based on the memory configuration.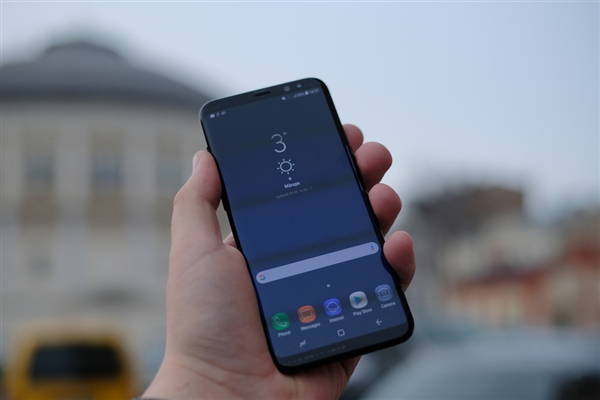 According to the leak, the Samsung Galaxy S9 will pack 4GB RAM and will be available in two variants based on the internal storage — 64GB and 128GB. On the other hand, the Galaxy S9 Plus will come with 6GB RAM and will have four storage variants — 64GB, 128GB, 256GB and 512GB. However, the 512GB internal storage variant is expected to be available in select regions only that too in limited quantity.
Both the smartphones will be powered by Qualcomm Snapdragon 845 processor in the US and China. In other markets, the devices will be powered by the recently announced company's own Exynos 9810 chipset which comes with improved CPU, GPU performance, artificial intelligence (AI), and deep learning.
As per the previous leaks, the Galaxy S9 and the S9 Plus are expected to retain the same display sizes as that of their predecessors — 5.8-inch and 6.2-inch, respectively. The Galaxy S9 is rumored to sport a single rear-facing camera, while the S9 Plus will feature a dual rear-facing camera setup.
Read More: Samsung's Foldable Smartphone May Feature Technology Similar To Apple's 3D Touch
Recently, renders of both devices surfaced on Weibo, revealing that the design of Samsung Galaxy S9 will be very similar to the Galaxy S8, but the screen-to-body ratio will be higher. The display will be curved, with almost absent bezels on the sides and very narrow bezels on the top and bottom.