Nvidia Announces Xavier SoC For Self-Driving Cars That Brings New AI Capabilities
Today at CES 2018 in Las Vegas, Nvidia announced its new powerful Xavier SoC for artificial intelligence-based autonomous cars. It will power the Nvidia DRIVE software stack which was announced last year. The stack has now been expanded to a trio of AI platforms that now covers every aspect of the experience inside next-generation automobiles.
The company says that the Xavier SoC comes with 9 billion transistors, and claims that Xavier is the most complex system-on-chip ever created. Nvidia says that more than 2,000 engineers worked on the project over a four-year period, and the company invested around $2 billion in research and development.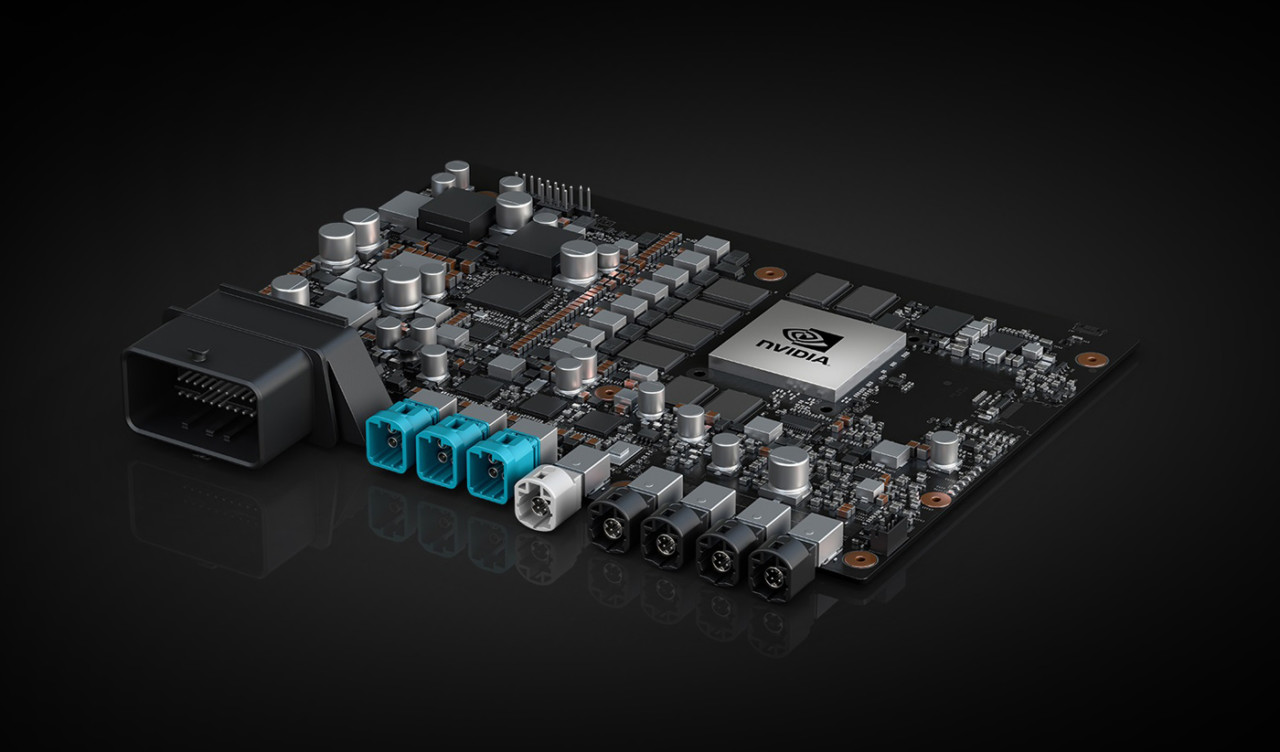 The chipset features custom 8-core CPU, a 512-core Volta GPU, an 8K HDR video processor, a deep-learning accelerator and new computer-vision accelerators. According to the company, it can perform 30 trillion operations per second using only 30 watts of power.
Nvidia says that it is 15 times more efficient than the previous architecture. Two Xavier processors will be powering the Nvidia DRIVE Pegasus AI platform which was announced three months ago. The company is sampling this new SoC to the first customers this quarter. Nvidia clarifies that any existing software or algorithms developed for previous DRIVE platforms will run without requiring any modifications.
Along with DRIVE AV (Autonomous Vehicles), the company has also announced DRIVE IX and DRIVE AR, which will also be based on Xavier. DRIVE IX is for an intelligent vehicle experience which brings AI into the user-experience (UX) of the car or robo-taxi. It uses that as a smart assistant for the driver and passengers. On the other hand, DRIVE AR is the company's push for Augmented Reality in automotive settings.
Read More: LG And HERE Partners To Develop Next-Gen Telematics Solution For Autonomous Vehicles
Nvidia has also announced its self-driving technology will be utilized by Uber, a cab-hailing service provider which started working on its self-driving car in 2015. Uber plans to use Xavier, which began shipping to customers for the first time this week.
Volkswagen will also use Nvidia's Drive IX platform to create an "intelligent co-pilot" to assist a driver and China's Baidu is working with Nvidia to create a production-ready AI autonomous vehicle system designed for China.
For more coverage from CES 2018, check out this link!