After The Frame Comes The Wall; Samsung's The Wall Modular TV Is A 146-inch Monster!
Samsung has announced a surprise package for CES 2018, its first actually because we believe more are on the way. The product is a 146-inch Modular TV which utilizes microLED technology to produce its pictures. The smartTV dubbed The Wall brings to mind the innovative canvas-like smartTV called The Frame which the tech giant launched last year. The microLED technology which the TV uses to produce its pictures is based on Samsung's Cinema Screen technology, designed for movie theaters. This isn't Samsung's largest TV panel as the tech giant launched a bigger 170-inch smart TV at CES 2016.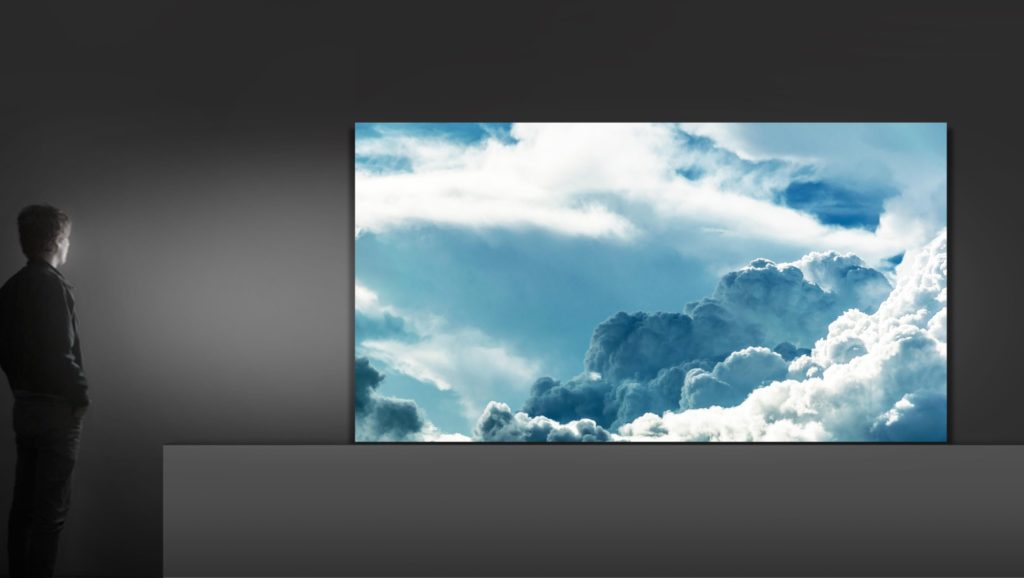 As stated, The Wall comes in a 146-inch size (diagonal) and this is the house size version but it can get even bigger as it uses a modular design. Samsung hinted that users can add or remove modules to make their TV bigger or smaller in any configuration, thus removing previous limitations on screen size. The tech giant was quick to note that the increase in size comes with zero impact on the performance of the display.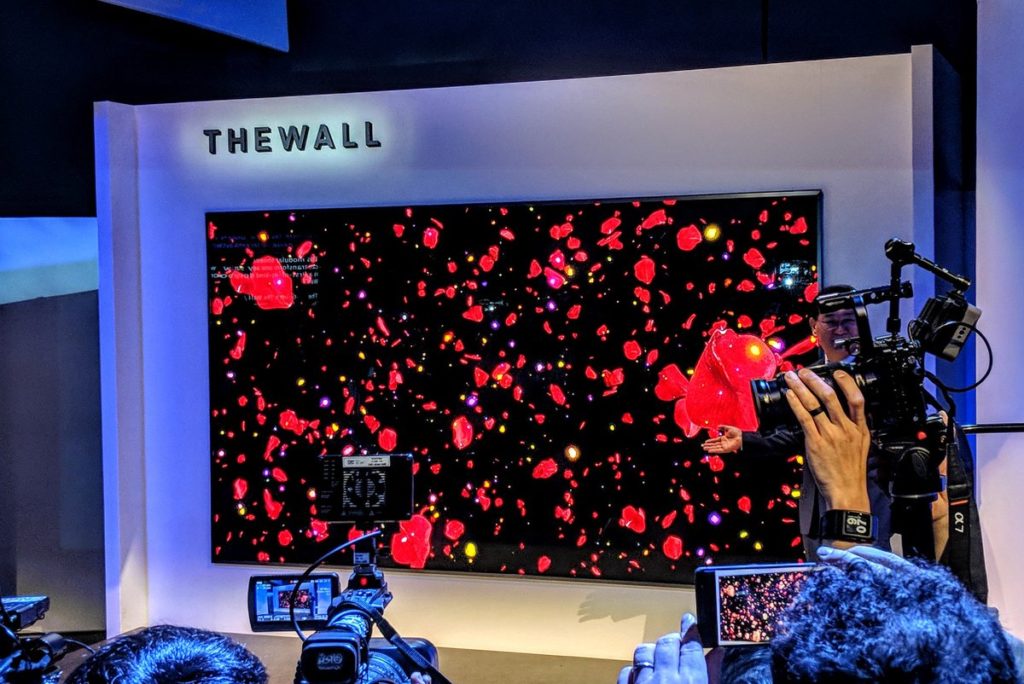 The Wall MicroLED TV uses an array of millions of individual tine LEDs to create images, quite different from the traditional LED-based LCD TVs which use a liquid crystal layer and an LED backlight. This technology bears similarity to the one used in scoreboards and jumbo screens, but it is scaled for home use.
Samsung introduces a 146-inch modular, MicroLED based TV it calls The Wall. Now we're left to guess what's Beyond The Wall. pic.twitter.com/SrwFFPjNke

— David Katzmaier (@dkatzmaier) January 8, 2018
Read Also: Samsung Launches The World's Smallest DRAM Chip
The MicroLED technology at play on the monstrous-sized TV also has the potential for infinite contrast just like OLED TVs because each LED can turn on and off individually. The smartTV can also achieve a massive 2000 nits brightness, arguably higher than any LED LCD we've seen. Samsung is yet to disclose the TV's resolution but it can achieve DVI-P3 color. There is no word yet on the pricing or availability but Samsung revealed that the MicroLED TV will ship this year.
(source)
For more coverage from CES 2018, check out this link!