Samsung's Foldable Smartphones with Fold-in, Fold-Out Design Showcased at CES 2018 Privately
by Anvinraj Valiyathara Jan 12, 2018 7:49 am2
Samsung was present at the recently held Consumer Electronics Show (CES) 2018 to not only unveil new devices such as smart TVs, computers and home appliances, but also to reveal its first foldable smartphones to select clients through a private meeting. The South Korean company has reportedly showcased foldable smartphones with both fold-in and fold-out design during the meeting.
The South Korean company is expected to commercially launch the infolding foldable smartphone first as it plans to begin its production from November. It is said that compared to the outfolding type, the infolding smartphone has a drastic curvature rate. However, the outfolding design is considered to be a more advanced technology.
Last year too, Samsung had reportedly shown a foldable smartphone through a private conference at the Mobile World Congress (MWC) 2017 event. It is speculated that the during the CES 2018, the South Korean company revealed the upgraded version of its foldable smartphone that it had shown at MWC 2017. In the meeting, Samsung invited different types of clients to gauge the response of customers.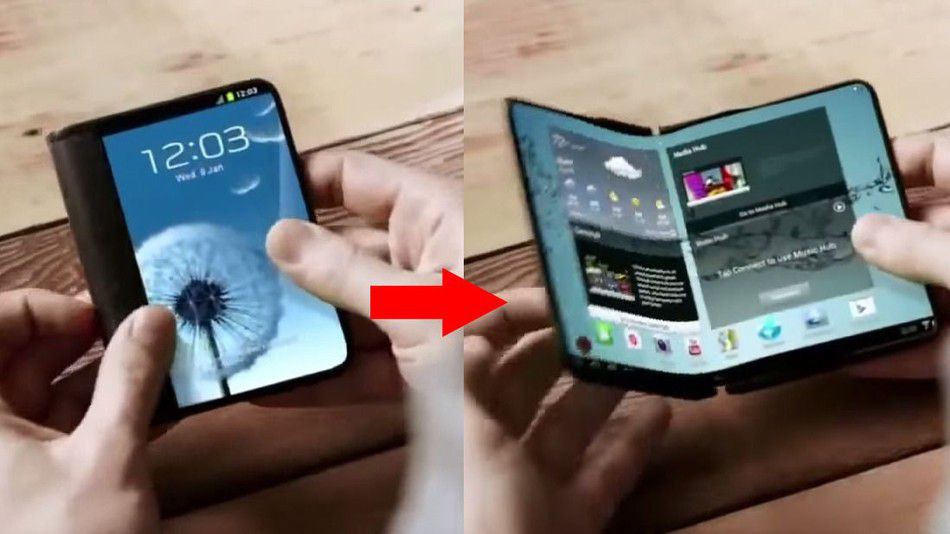 Read More: Samsung's Foldable Smartphone Will Debut in 2019, Confirms DJ Koh
One of the exhibitors who was present in the private viewing at CES 2018 said that Samsung's foldable phone has a 7.3-inch foldable OLED screen. The smartphone with fold-in design has a bendable curvature of 1R whereas the model with fold-out design has a curvature of 5R. This suggests that both the foldable phones can be folded like a paper. Previous reports have suggested that such phones may not feature glass panel, but it may feature polymer OLED.
Curvature implementation is a difficult process and smartphones feature foldable screen can easily break if it falls on the ground. To ensure durability of its foldable phones, Samsung's R&D department has reportedly dropped them 20 million times a day. The company has reportedly finished the development and is now raising expectations for the launch. It is likely that the company may unveil it at the end of the year or in early 2019. Apple is also reportedly working on a foldable smartphone and it is speculated that Samsung will be supplying the foldable screen for it.
(source)