Microsoft's Cancelled XBOX Watch Leaks In New Images
by Habeeb Onawole ago0
When the fitness wearable craze started a few years ago, several manufacturers jumped on the train. Microsoft was one of them and it released two smartbands – the Microsoft Band and Microsoft band 2. However there was a third fitness watch that didn't get an official release – the XBOX Watch.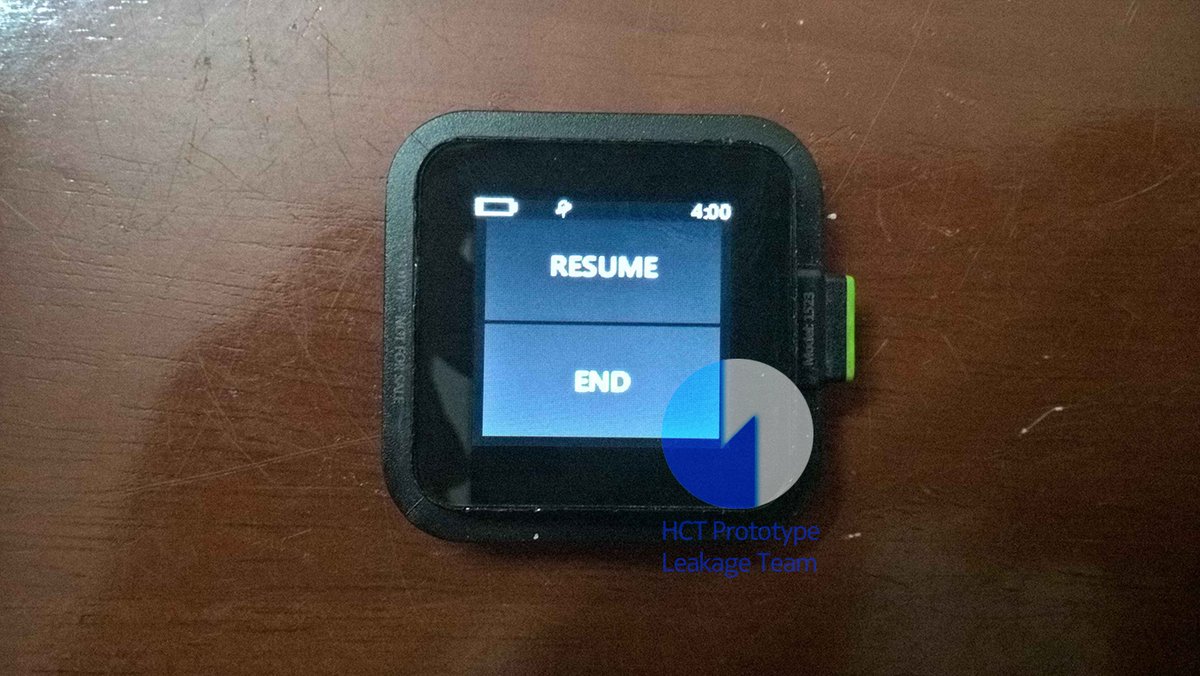 Twitter-user @Hikari_Calyx was able to get his hands on several units and has been generous enough to provide images of one of them turned on.
The XBOX Watch has a square frame with thick bezels around the screen. The UI is tile based with horizontal scrolling but the resolution is pretty terrible. From the images, we can see the XBOX Watch has GPS, a calorie counter, and a heart rate sensor.
While the front of the watch is a mix of gray and black, the rear is silver with an XBOX engraving. The charging pins and heart rate sensor are positioned in the middle.
READ MORE: Xbox Elite 2 Controller Details Leaked: Type-C Port, Built-in Battery & Bluetooth Support
Hikari has a bunch of units and he's considering selling them for about $10 each. So if you are interested, you can send him a message.
Microsoft on the other hand has given up on the fitness race and now sells Fitbit fitness bands and watches on its  online store.