Alleged ZUK Smartphone With Transparent Back Cover Spotted (UPDATE: It's ZUK Z2)
UPDATE: As one of our readers pointed out, this looks like the ZUK Z2 with a transparent case. So, it looks like we'll have to wait for some time to get a glimpse of the rumored 2018 ZUK phone.
Recently, there were reports making rounds suggesting that the Lenovo's subsidiary ZUK, which focused on offering affordable premium flagships, could be making a comeback in April this year.
In line with those reports, a new smartphone from ZUK has been spotted online through Chinese microblogging website Weibo. The leaked image shows a phone with a transparent but textured back panel, featuring a single rear-facing camera.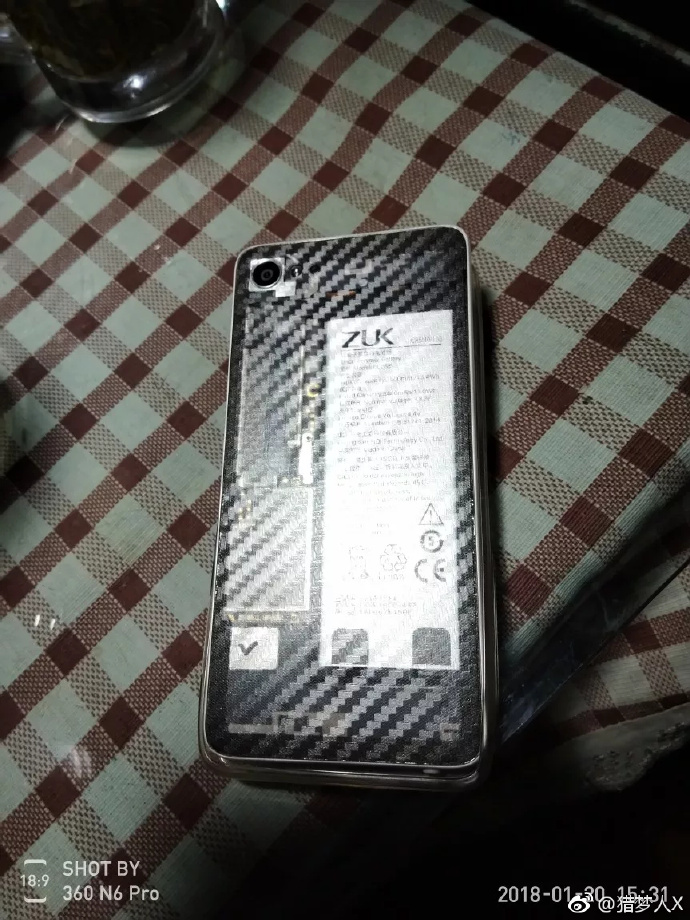 Also, there is no fingerprint sensor placed on the back panel. So, the phone could have a home button acting as a fingerprint scanner. Earlier, ZUK's chief executive officer Chang Cheng had posted a photo of a smartphone on Weibo with Lenovo branding.
However, the earlier posted photo featured a metal build phone having a curved back panel with a reflective finish, while this newly leaked image shows a phone with a transparent back panel. However, there's a possibility that this leaked image could be a prototype unit.
Recently, Chang Cheng, who is a Vice President of Lenovo Group, got transferred to the company's MBG (Mobile Business Group) China. He is now responsible for the product organization, research, and development work in the country. This news sparked rumours about the brand's return.
Sine last few weeks, there were rumours suggesting that the Lenovo sub-brand could make a comeback in April this year with its much delayed ZUK Z3 phone. This was reported after a discussion about the ZUK Z3 phone on Weibo and then some posters appeared with a message of April 23, which many started believing as the date when the company could announce a new product.
Read More: Lenovo Vital and Livermorium Slider Keyboard Are Motorola's Latest Mods
The last smartphone announced by the company was ZUK Edge, featuring a 5.5-inch Full HD display with Corning Gorilla Glass on top. It is powered by quad-core Qualcomm Snapdragon 821 processor along with 4GB/6GB RAM and 64GB internal storage. The phone packs 3,100mAh non-removable battery and with the recent price-cut, it costs 1799 Yuan (approx. $264).