Flyme 7 February Launch Was Fake, But There's A Surprise On Jan. 30: Official
The media was recently awash with news that Meizu would be releasing a new Flyme version on February 24 but information reaching us from inside sources within the company indicate that the news is fake. We had seen a poster which not only intimated us of the launch date but also a screenshot of the features the new custom UI will bring along with it. A Meizu Engineer has now come out to discredited such news as mere rumors.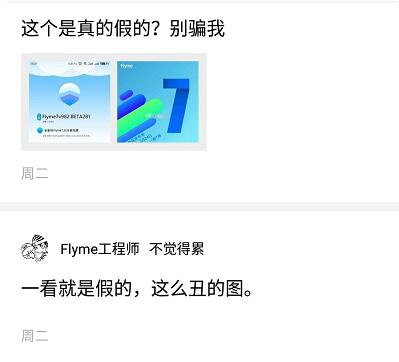 The Flyme Engineer is said to have also taken a swipe at the font style deployed on the design of the number 7. The promotional poster was also given knocks for its ugly-looking graphic design. Although the news isn't true, discussions centered on Flyme 7 has often cropped up on the Flyme forum since last year as fans are already looking forward to it. Meizu's Flyme OS is considered as one of the best Android-based custom UI bringing stability, fluidity, security to the smartphone's UI.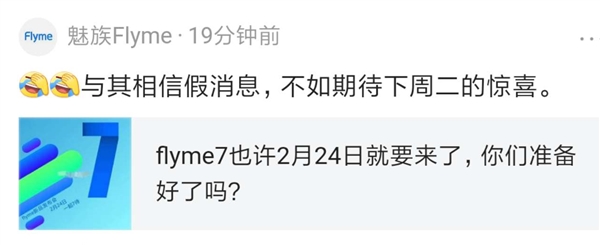 Read More: Meizu's Flyme 7 Said To Be Coming On Feb 24, Details Leaked
There is still reason to be excited, though, because Meizu has revealed that there is a surprise coming up next week Tuesday which is January 30. Some already guess the company will release the M15 on that day but that is unlikely. Perhaps, Meizu will on Tuesday next week announce the launch date for its next big product. We are not so sure about that anyway because the M6s is only a couple of weeks out of the box.
(source)