You Could Decide What To Call The Next MIUI Version: MIUI X or MIUI 10? Voting Begins!
Xiaomi's co-founder and Senior VP Hong Feng who is also head of the MIUI team recently announced the commencement of the next generation of its MIUI custom ROM. The senior VP made this known during the company's 2017 summary meeting. Since then, no further details have been disclosed by the company in that regard. However, Xiaomi has kickstarted an opinion poll where it hopes to get the opinions of her fans on what to call the upcoming MIUI version.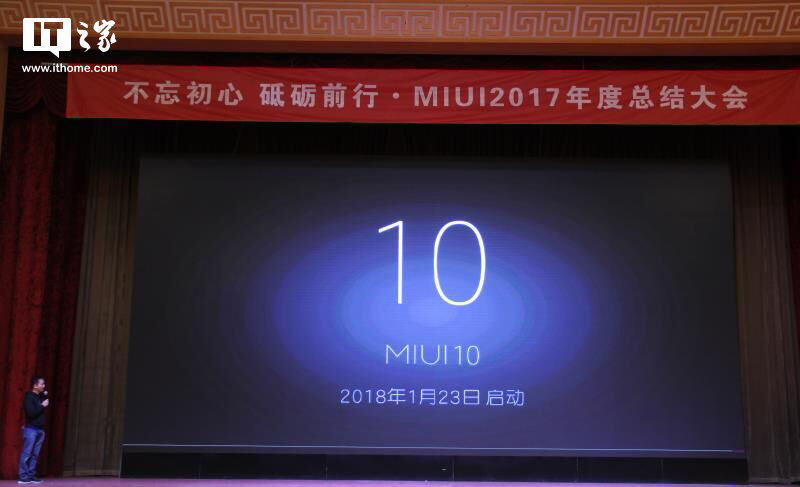 The option poll is hosted on the MIUI  Weibo page and the contention is between MIUI 10 and MIUI X. Surprisingly, during the recent conference where the next MIUI version was announced, it was clearly displayed on the projector screen as MIUI 10. But it seems Xiaomi has other ideas and the reason given for the poll is that the tenth edition of MIUI will be a special one hence the drive to get fans decide the name it woul be called. There were rumors earlier on as carried in one of our previous report that the MIUI 10 may likely be called MIUI X.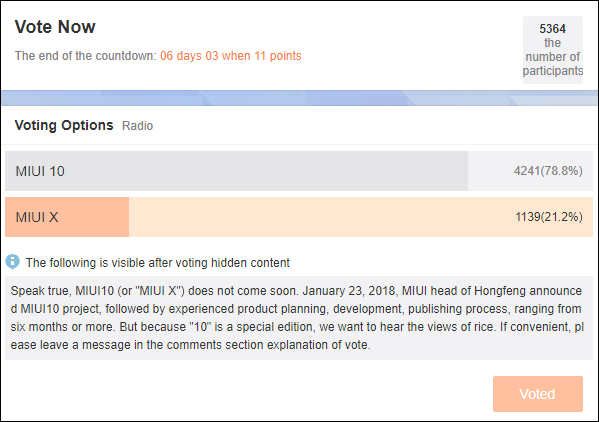 Read More: Xiaomi Reportedly Kickstarts MIUI 10 Development; May Be Called MIUI X
Voting is ongoing presently and would be opened for the next six days. As at the time of filing this report, over 5,000 persons have voted, including yours sincerely. Clearly, MIUI 10 is preferred by over 4,000 respondents, representing 78.7% of the total votes cast so far. So, what do you think? MIUI 10 or MIUI X? You too can make your opinion count be heading over to Weibo if you have a registered Weibo account.
(source)