In China, The Police Wear Smart Glasses With Facial Recognition
by Habeeb Onawole ago0
China is known for its strict privacy and surveillance rules but the world's most populated country has taken it to another level. Security operatives have begun using smart glasses equipped with facial recognition technology to identify citizens.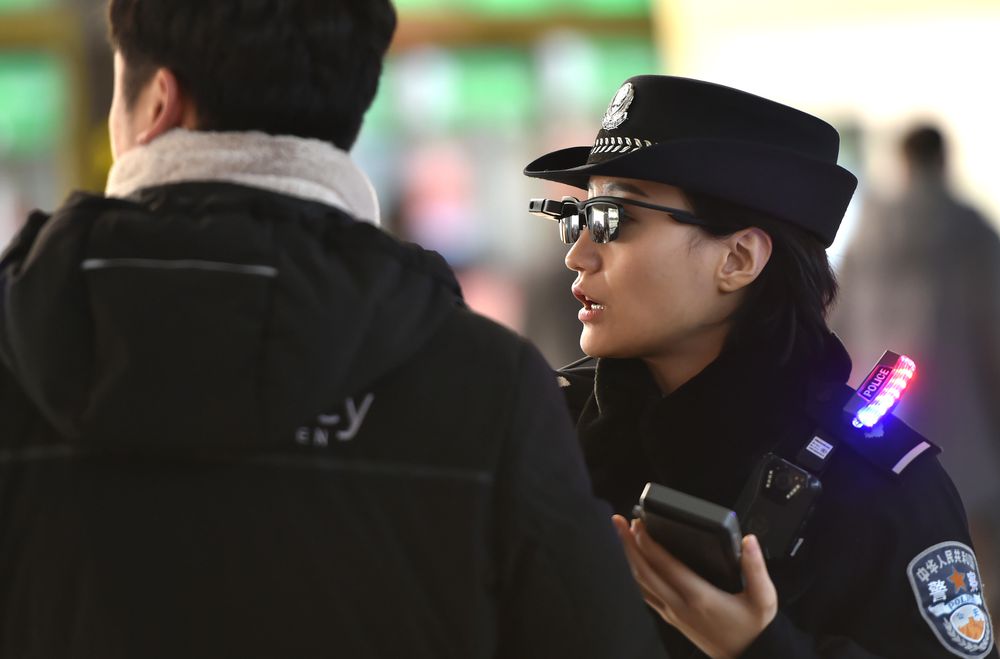 With a database of citizens, the police will be able to identify culprits, missing persons, or crime witnesses by scanning the faces in a crowd. At the moment, China has CCTV cameras that can identify citizens and even track their movements around places, so authorities will basically use the smart glasses in areas where there are no cameras available or to speed up identification.
The glasses are made by LLVision Technology Co., a Beijing-based company, but are currently in use at Zhengzhou, a large city in east-central China. They are used by officers in train stations to scan those traveling for the Chinese New Year Holiday. Report has it that seven suspects have been nabbed as well as 26 persons travelling with forged identifications.
The glasses which are priced at ¥3999 (~$636) per unit, uses a combination of AI and an offline database of 10,000 suspects. It is able to identify suspects in just 100 milliseconds. It can also connect online to update the database at intervals.
READ MORE: Alexa AR Smartglasses Unveiling at CES 2018 This Week
While the Chinese government has a good reason for the use of this new identification system, there are those who criticize the move. One of such is Amnesty International. A researcher at the NGO, William Nee says this will only help grow the country's invasive surveillance. There are concerns that the Chinese government or any other person that gets their hands on the technology can monitor the movement of any citizen.