Galaxy S9+ Teardown Gives Us A Closer Look At Its Dual Cameras
by Habeeb Onawole ago0
The tagline for the Galaxy S9 and Galaxy S9+is "The Camera. Reimagined". Although the S9+ comes with dual rear cameras, its main sensor is the same as that of the S9. A teardown of the Galaxy S9+ by iFixit gives us a closer look at what has been "reimagined".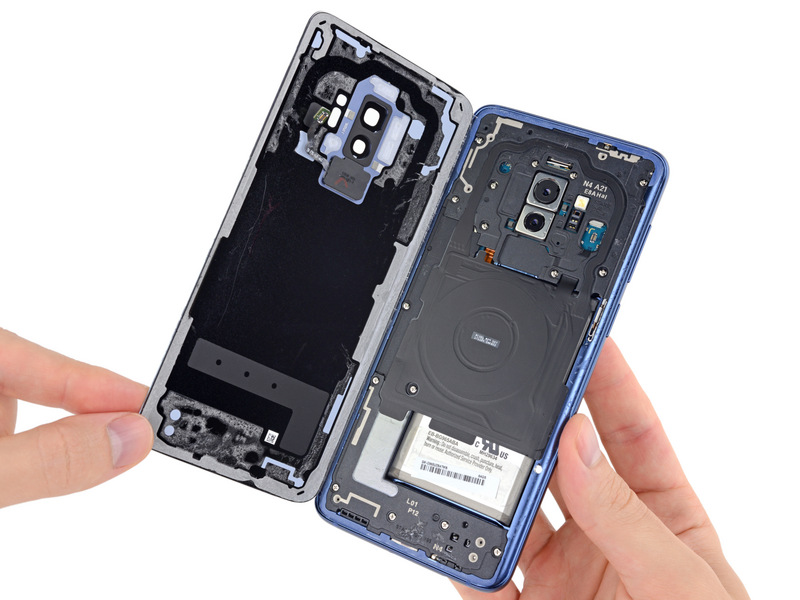 First, the Galaxy S9+ (and Galaxy S9) are not easy to dismantle. To do so, you'll need to apply heat to weaken the glue, and a pick and clamp to separate the two halves. It is not as easy as it sounds.
After separating the two halves, the first thing your eyes will most likely get drawn to are the cameras. The top camera is the main one with the adjustable aperture. Unlike DSLRs that have at least five aperture blades, the Galaxy S9+ has two rotating circular blades to switch between f/1.5 and f/2.4.
To get access to the rest of the camera, you need to remove the screws holding the black plastic that covers the components. After removing that, you should be able to separate the camera from the board.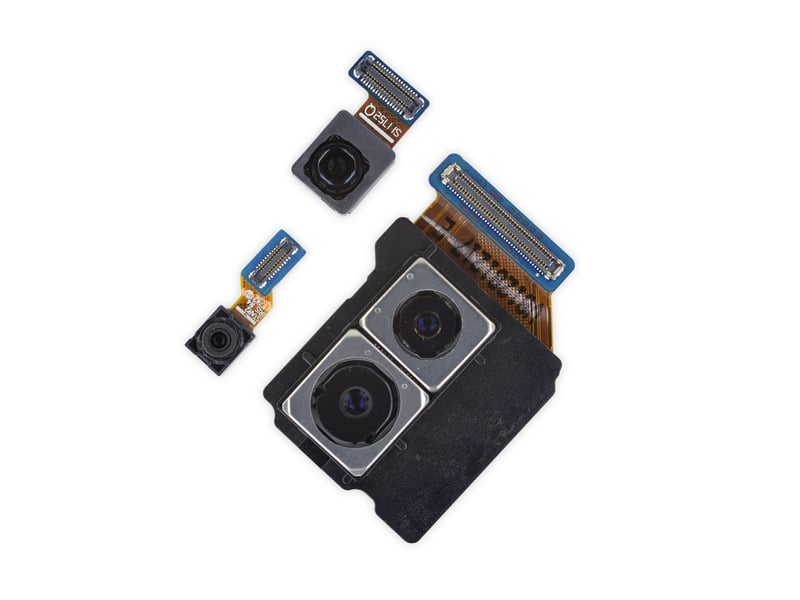 As you can see from the image above, both rear sensors of the Galaxy S9+ is actually a single component sharing the same PCB and connector.
READ MORE: Samsung Galaxy S9 and A8 Enterprise Edition Launched In Germany: 4 Years Of Guaranteed Updates
The rest of the components are not easy to remove such as the battery. iFixit gives it a repairability score of 4 out of 10 due to reasons like not being able to change the display without disassembling the whole device and a likelihood of breaking the rear glass while doing so. One advantage the device has is that a lot of the components are modular and can be replaced independently.
You can view the complete teardown in the source link below.