AnTuTu Releases Top 10 Best Performance Android Phones in February 2018, Huawei Still Leads
Top benchmarking outfit AnTuTu has released a list of its top 10 highest performing smartphones for the mnt of February 2018. The list is based on models which scored the highest points on AnTuTu benchmark as at February this year. This is the second ranking that would be released by the benchmarking tool since the upgrade of its software version from V6.3.6 to v7.0.1. The first was released last month and it covers January 2018. There is n't so much change from the list of top 10 highest performing models for January. Also, it should be noted that the ranking is only for Android smartphones and does not include iOS-powered Apple models.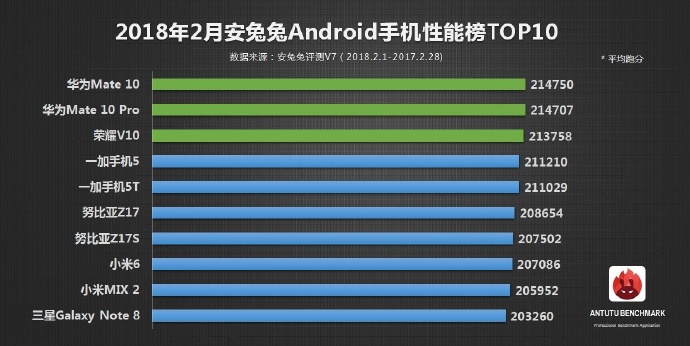 Somehow, the Huawei Mate 10 Pro vacates the top spot for the Mate 10. Both models are powered by the Kirin 970-chip. The Mate 10 had a score of 214750 while the Mate 10 Pro is listed with 214707 which is relatively close. Standing at the third spot is the Huawei Honor View 10 with a score of 213,758. OnePlus 5 is the first Snapdragon 835 smartphone on the list, sitting at number 4 spot with 211210 points. The OP5 is followed by the OnePlus 5T which scored 211029 points when it was benchmarked on AnTuTu. ZTE's Nubia Z17 occupies the number 6 spot with 208654 points. Nubia Z17s enters the ranking new, perhaps the model's benchmark score wasn't available last month since it isn't a new smartphone. The Z17s edges the Xiaomi Mi 6 to occupy the seventh spot with a score of 207502 points.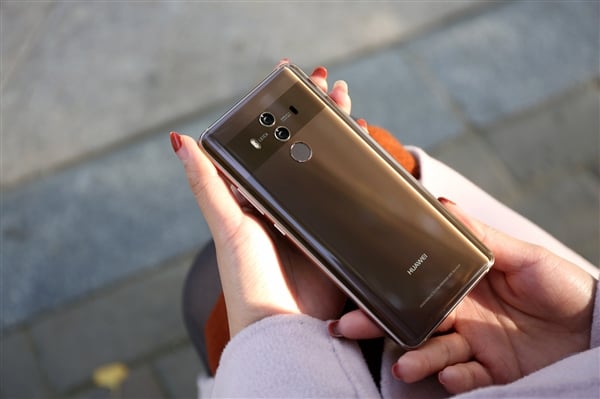 Read More: AnTuTu Releases The Top 10 Android Phone Chipsets For 2017 – Qualcomm Dominated
Two Xiaomi flagship models are on the list, the Mi 6 and Mi Mix 2. Both models occupy the 8th and 9th spots respectively. While the Galaxy Note 8 completes the top 10 ranking with a score of 203260 points. Samsung Galaxy S8+ was on the top 10 for January but the entrance of the Nubia Z17s edged the Samsung model out of the list. Since some Snapdragon 845 models like the Galaxy S9 have already been launched and more will be announced later this month, we expect a complete overhaul of the list in March.
(source)