Xiaomi Mi Mix 2S Teardown: Here's What You Can Find Inside Its Sexy Ceramic Body
by Michele Ingelido ago0
Three days ago, after a huge number of leaks, Xiaomi Mi Mix 2S was finally announced. Xiaomi decided not to embrace the notch design and has kept the flagship's body original. However, it's not very different from the original Mi Mix 2, probably because it is just an intermediate version between Mi Mix 2 and 3. Just three days after the announcement, the first teardown photos of this handset have surfaced, so we can finally see the internals of the phone besides its aesthetics.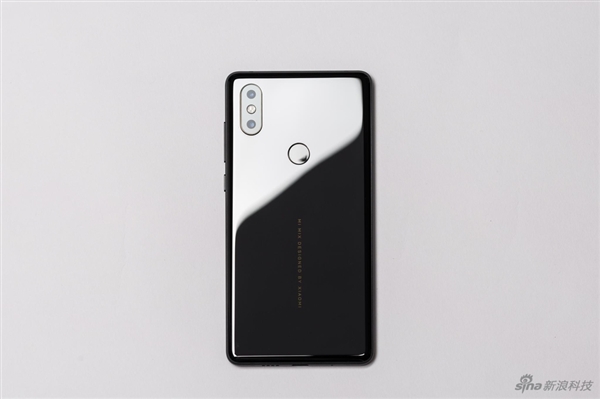 Given that it is not a waterproof device, backplate disassembly of the Xiaomi Mi Mix 2S is straightforward. Sealant has been applied to the internals of the ceramic back, so a bit of heating is needed to open the phone. After heating, the back cover can be separated from the rest of the device with a pick. Before removing the back cover completely, you have to pay attention to the fingerprint reader which is stuck to the backplate. So, you have to disconnect it first. In the below images, you can see the important components of the handset in detail.
RELATED: Opinion:- Xiaomi's Mi Mix 2S Will Be Key To Its International Expansion & A Successful IPO
We can see the whole motherboard with Snapdragon 845 SoC, RAM and storage, as well as the dual camera module. Xiaomi Mi Mix 2S is a solid improvement over its predecessor, even though its design isn't too different. It comes with a 5.99-inch display which shows images at a Full HD+ resolution of 1080 x 2160 pixels. The Snapdragon 845 chipset is paired with 6 or 8 GB of RAM and up to 256 GB of internal storage depending on the configuration. The 12 MP dual camera makes this device one of the 10 best camera phones according to DxOMark. At last, the battery comes with a capacity of 3400 mAh.
(Source)