Opinion: Xiaomi's Mi Mix 2S Will Be Key To Its International Expansion & A Successful IPO
Xiaomi, often referred to as the Apple of China, is reportedly all set to make its debut on the Hong Kong stock exchange later this year. Completing a successful IPO is never easy, and neither is the road after an IPO. Companies get valued at billions of dollars overnight and Xiaomi's expected valuation is as high as $100 billion, which would make it the biggest IPO ever. Everyone remembers how Alibaba's $25 billion IPO surprised the market back in 2014 but Xiaomi could be an even bigger success story.
Xiaomi's growth has been impressive so far, and the company is one of the top 5 smartphone manufacturers in the world. But the company's success has been driven by its low-end and mid-range best sellers — a section of the market which has one of the lowest margins. To gain the confidence of its investors, Xiaomi needs to prove that it can take on the big players in the market as well. This is exactly why the Mi Mix 2S could be an important release for the company this year.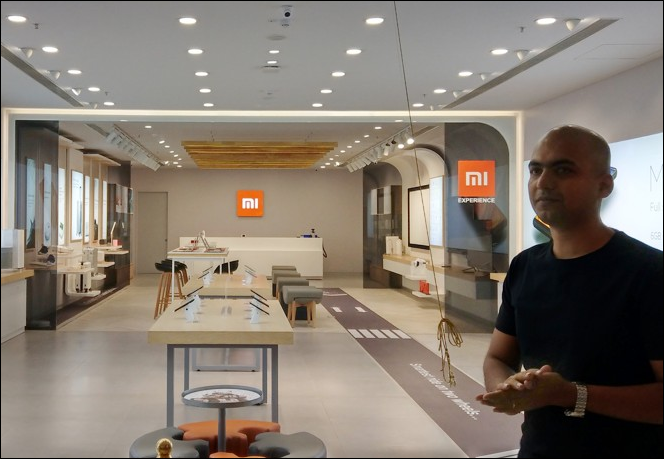 Xiaomi flagships were big on hardware, but camera was one area where buyers were often left disappointed. As compared to competitors like Samsung, Apple, and even Huawei, Xiaomi's camera performance wasn't up to mark. This meant that despite its top of the line hardware, camera enthusiasts had to pick another brand flagship. I agree that the pricing justified the features and buyers were often willing to accept average camera performance for an overall great phone, but this further established the fact that only the big players were capable of delivering the best camera performance. Given that Xiaomi lacked the big bucks to spend on R&D unlike Samsung, Apple, or Huawei, this was going to be a big problem for its adoption in the high-end segment. In developed markets, this was an even bigger issue, as most high-end users are either Samsung or Apple loyalists.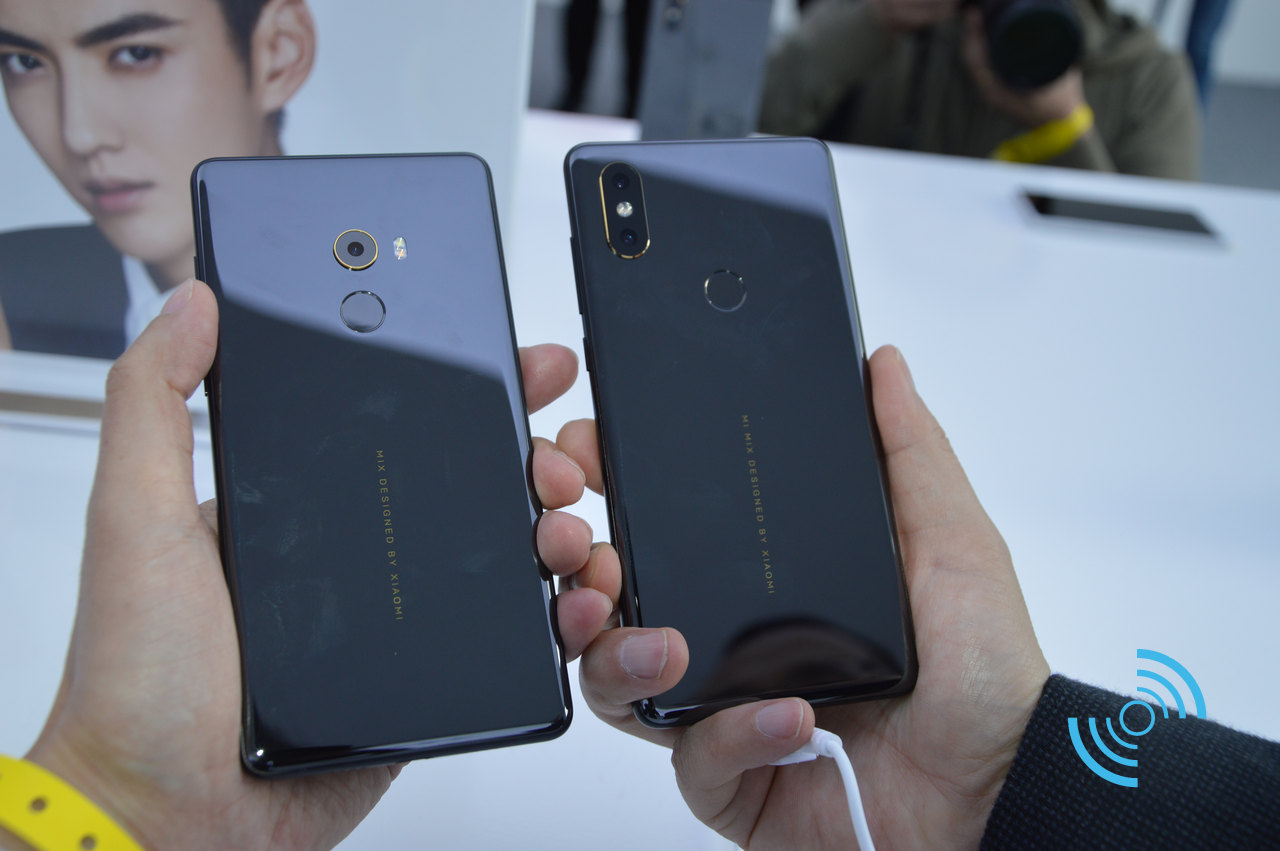 So until now, the company didn't have a flagship that could sway these loyalists. But things change with the entry of the Xiaomi Mi Mix 2S. On paper, the phone boasts of high-end camera hardware, a 12MP dual camera setup (wide angle + telephoto lens) with 1.4µ pixel size. That's pretty large and could be pivotal in capturing brighter and clearer low-light photos. This along with a hardware level multi-frame noise reduction implementation will help Mi Mix 2S capture clear low-light photos.
At the Mi Mix 2S launch event, there were several instances where Xiaomi CEO Lei Jun gladly compared its newcomer with the iPhone X. In all instances, Mi Mix 2S won (not surprising given that it was Xiaomi's event), including in the low-light performance category. Further, Xiaomi, like most other big brands is relying on AI to improve photos taken with the Mi Mix 2S. Scene recognition is going to be an important feature since it promises to make your photos better after identifying what's in the picture. This basically makes your camera smarter as it knows where to increase saturation and where to reduce it to ensure you get the best shots. If this works as well as advertised on the Mi Mix 2S, it'll definitely make the photos more lively, adjusted according to the scene.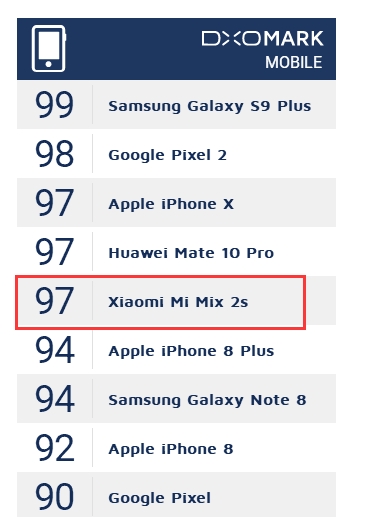 Camera has always been one of the hardest departments to master in a smartphone and if a company manages to crack this area, it significantly changes the perception of the brand. The DxOMark rating of the Mi Mix 2S is definitely a confidence booster, with the Mi Mix 2S scoring 97 in its overall rating and 101 in the photos department, rivalling the iPhone X!.
RELATED: Lei Jun Reveals Xiaomi Now Owns 6,324 Patents, 53% Of Them Are Outside China
Xiaomi has already cracked the Indian market, becoming the number one smartphone manufacturer in terms of shipments in the past couple of quarters. Now, it's looking to take on other markets in Europe with a similar strategy. Offlines stores are becoming an important tool to improve brand awareness, and the company is slowly but steadily increasing its footprint in the European market. More Mi stores are coming up in countries like Spain and Italy and the company is already in talks with the biggest carrier in the region, Vodafone, confirms Global Spokesperson, Wang Xiang. With Huawei's popularity expanding in Europe, Xiaomi will have to take on the brand's flagships this year, the Huawei P20 and P20 Pro, with the Mi Mix 2S. Considering how the P20 starts at a whopping $800, while the Mi Mix 2S starts at around $525, the Mi Mix 2S could be an instant hit, even among those who are looking for a great camera performance.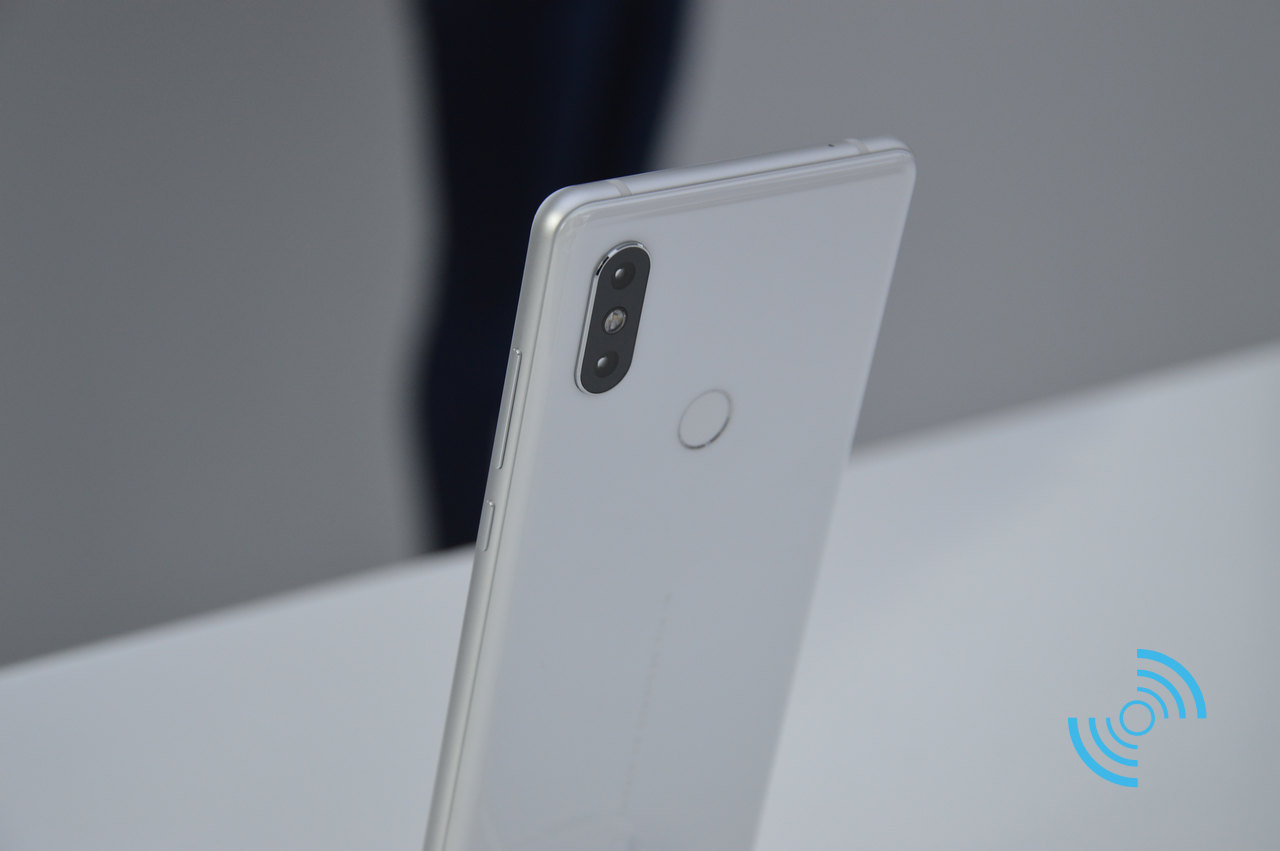 The US market is a confirmed target for Xiaomi and Lei Jun has already said that we can expect a launch sometime by the end of 2018 or early 2019. The Mi Mix series would be key to take on the big players in the region. However, it's likely that the company has a low key entry in the US with an initial offering of the Redmi Note series, bringing in the big guns later. Still, if it aims to compete in the high-end segment in the country, it would likely be via Mi Mix 2S or even Mi Mix 3 (a successor is expected later this year).
RELATED: Xiaomi Mi Mix 2S vs Mi Mix 2: We Go Hands On With The Two Phones Side By Side
Unlike the Chinese, internationally, customers prefer a clean and non-invasive UI on their smartphones. In this regard, Xiaomi could slap Android One on the Mi Mix 2S for its entry into the US shores. It already has an Android One Mi A1 model and could extend its relationship with Google for the Mi Mix 2S too. Plus carrier tie-ups with AT&T, Verizon, Sprint, and T-Mobile would be pivotal for its success. The company is reportedly in talks with all the four major networks and in fact, Wang Xiang is said to have met with all of their executives. So we know Xiaomi is serious about cracking the US market.
With Huawei's setback in the region after failed tie up with AT&T earlier this year and Trump's efforts to remove Chinese influence from US soil, things are looking harder for Xiaomi in its plan to get into the US shores. The entry could likely be delayed, but one thing's for sure — Xiaomi will continue to look at new markets and opportunities this year to expand its presence and prove its ability to generate sustainable profits to its investors.
The Mi Mix 2S is definitely the best smartphone released by the company till date and its camera performance further boosts our confidence in the company's ability to take on the big conglomerates that dominate the market.