Buy Excelvan Q7 World Cup Memorial Projector For Only $159.99 On GearBest
by Vinay Patel ago0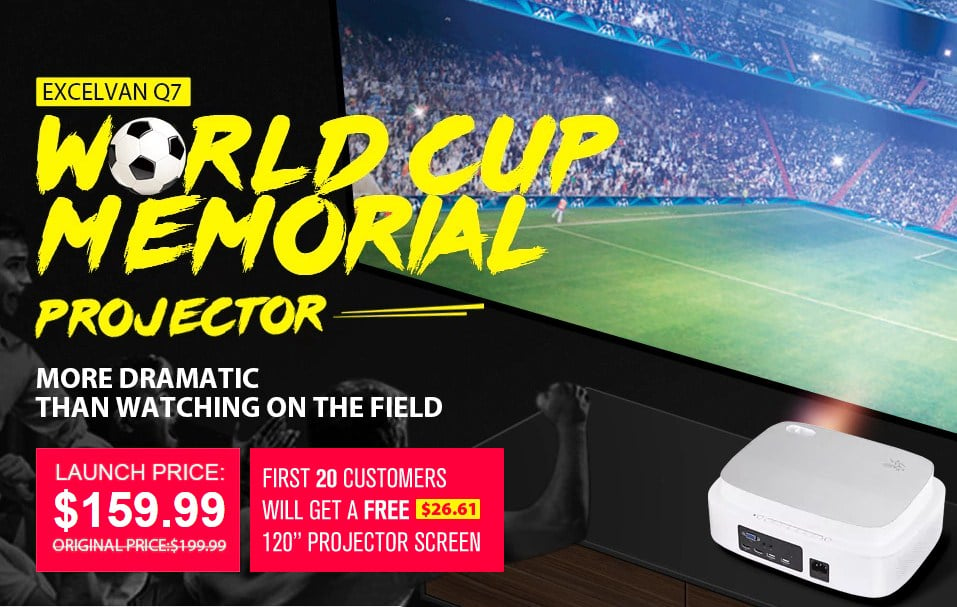 2018 Russia World Cup is just around the corner, and you don't want to be stuck with bad image quantity. Equipped with a native resolution of 1280 x 800 pixels, the Excelvan Q7 projector breathes new life into image quantity by delivering crystal clear image with 1.67 million striking colors. It boasts 200 ANSI lumens brightness, coupled with 1000:1 contrast ratio that produces a deeply engaging watching experience.
Boasting a projection size of 55 – 160 inch and a projection distance of 1.8 – 5m, the Excelvan Q7 is an irresistible projector especially if you want to watch the impending FIFA World Cup 2018 with your friends in the bigger area. But if you're on a tight budget and aren't willing to spend a fortune on a projector, we have good news for you.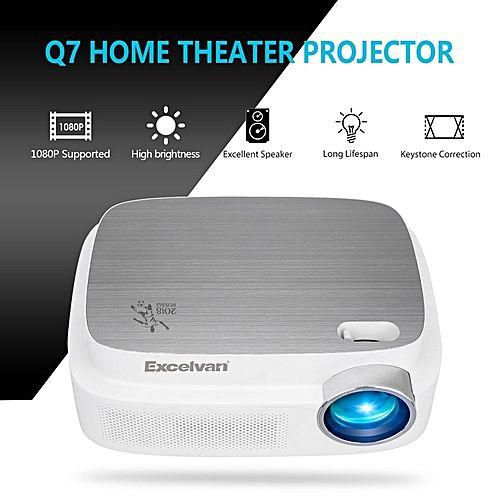 GearBest is offering a noteworthy 19% off on the original asking price of the Q7 World Cup Memorial Projector, but only for a limited period of time. While the Q7 would normally set you back $199.99, the site is giving buyers an opportunity to get their hands on the coveted projector by shelling out just $159.99.
On top of that, 120-inch projector screens will be available absolutely free of charge for the first 20 customers. The aforesaid projector screen usually comes bearing a price tag of $26.61.
At $159.99, the Excelvan Q7 is quite a bargain, given that it supports 1080P resolution that delivers unparalleled images. Moreover, it's 55 – 160-inch projection size, paired with a projection distance of 1.8 – 5m is ideal for both, indoor as well as outdoor requirements.
You can follow this link if you're interested in checking out the full specification and take advantage of the Flash Sale, which is slated to end in 6 days. It is also worth noting that there were only 100 pieces remaining for the Flash Sale price at the time of writing.