Xiaomi Launches the 199 yuan (~$31) Yueli Hot Steam Hair Straightener
Xiaomi has launched the Yueli Hot Steam Hair Straightener under its crowdfunding platform. The hair straightener is the second of such product that will be launched by the company. This model is quite different from the wireless hair straightener or splint that doubles as a power bank which was announced a couple of months back. This model is also manufactured by Xiaomi's eco-chain company Ningbo Yue Li Electric Co., Ltd.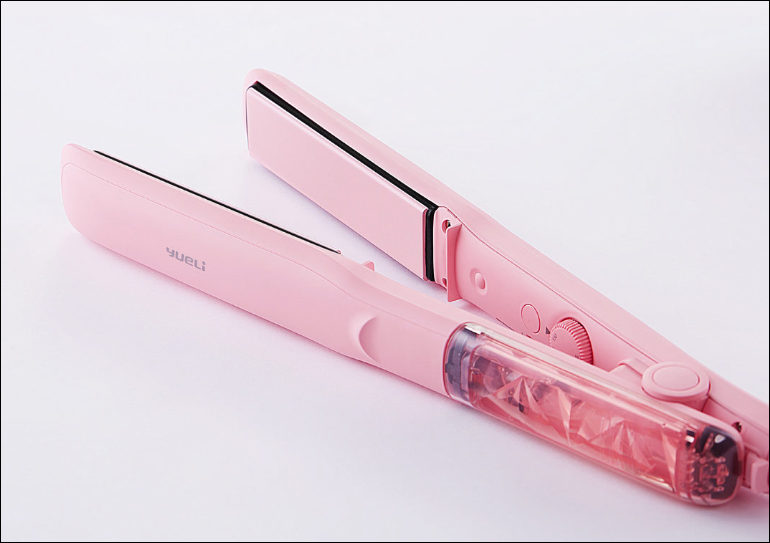 The hair straightener is no doubt a very popular fashion gadget in the women circle. The manufacturer put that into consideration in coming up with this model which has a sleek and attractive bright pink coating.  Unlike the wireless model, this version uses AC power supply and it has a 2.5m long power chord which is attached to the power source. The cable is designed in such a pay that it can turn 360 degrees at the point where it is attached to the gadget without getting entangled. The hair straightener features a minimalistic design similar to the conventional model. It measures just 296 x 33 x 40mm which makes it bigger than the wireless model with a dimension of 23 x 35 x 193mm and weighing 164g. The outer body casing sports a matte design which makes it non-slippery. The casing is also scratch resistant and can resist high temperatures.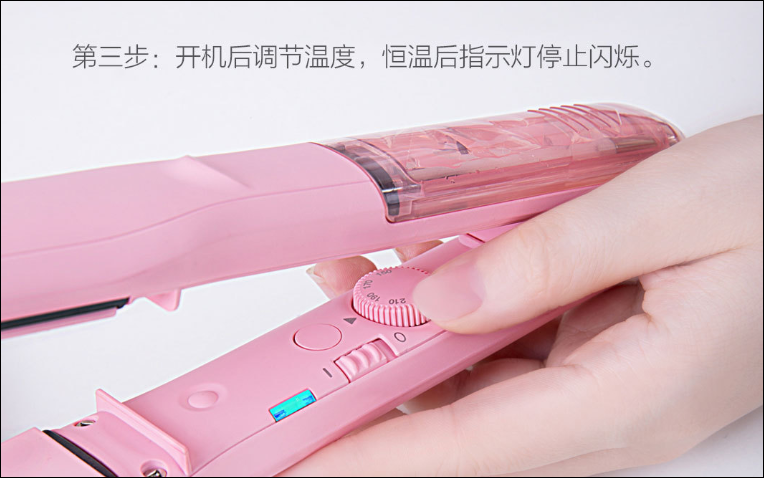 The main heating surface is covered with a nano-anion coating and is powered by a 220V power source and also comes with a built-in smart power-off system. If the device is switch on and left unused for up to 15 minutes, it automatically shuts down. The Yueli hair straightener also comes with five heating temperature levels; a low-temperature level of 150 ℃ and a high-temperature stall of 230 ℃. There are LED indicators to show when it is powered on.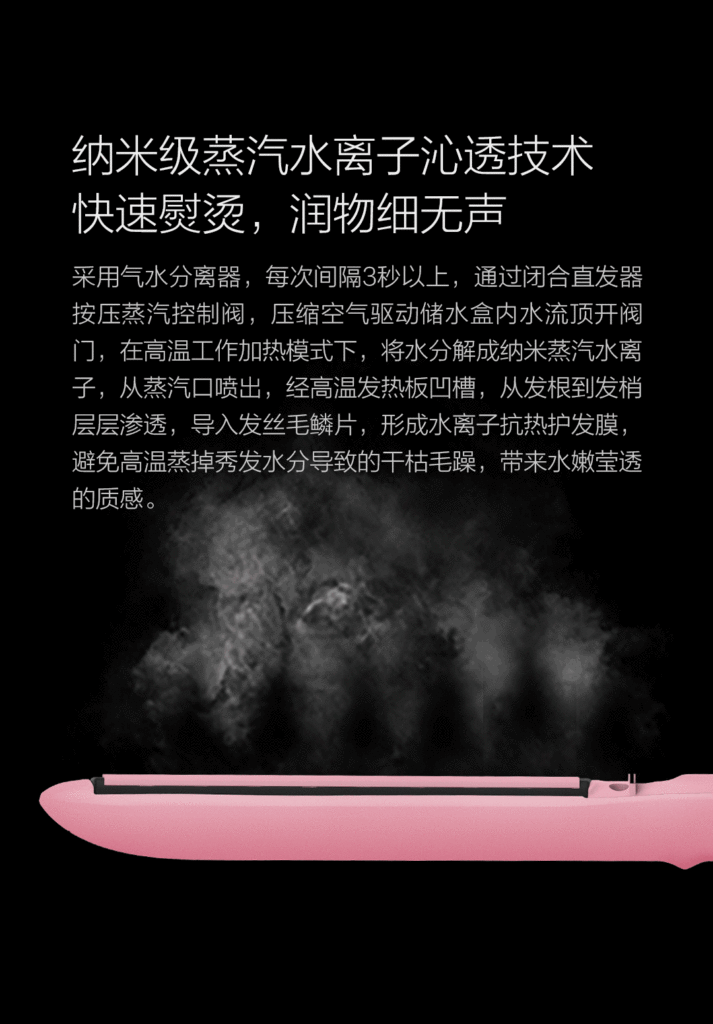 The Yueli Hot steam Hair straightener adopts a nano-level steam water ion helium penetration technology. As a result, the device not only straightens the hair but also hydrates it. There is a compartment for adding keratin which can then be used to coat the hair.  Keratin is an important component of our hairs and research has shown that people curly hair doesn't have as much as those with straight hairs. Our hair is porous and keratin fills in those pours, seals the cuticle of the hair. Replacing the lost keratin will restore the hair to give it a shinier, smoother, stronger appearance and bring back manageability that was once lost or nonexistent.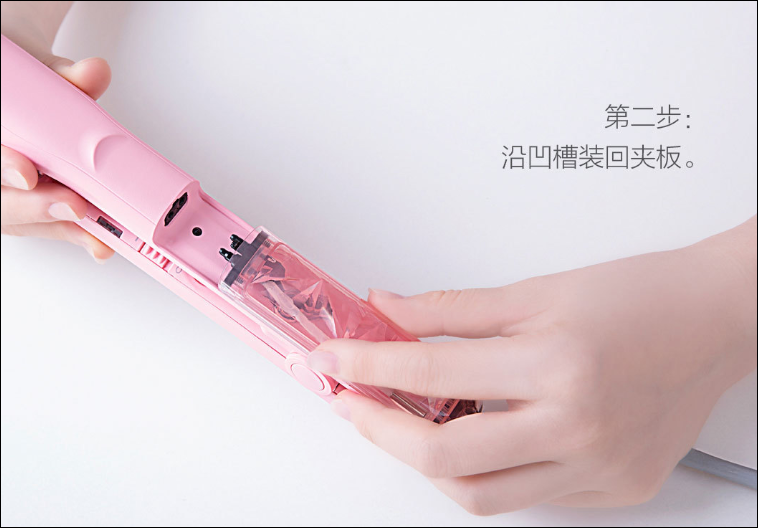 Read More: Xiaomi Launches Roidmi Car Air Purifier with OLED Display Priced At 699 Yuan (~$109)
The Yueli Hot Steam Hair Straightener comes with a price tag of 199 yuan and is available only in pink colour. It is presently available to buy in China from the Xiaomi Youpin e-commerce website.