Patent War: Data Shows A Surge in Huawei, OPPO & Other OEM's Approved Patents In May 2018
The smartphone industry has never been this competitive and most of the competition could be attributed to the increase in innovations among OEMs. Phone manufacturers are investing massively in R&D and daily, new patents applications keep hitting patent offices around the globe. china is presently a hotbed for new patents and it is no wonder, Chinese companies are almost dominating the industry except for Samsung and Apple who have kept their strong grip on the top 2 spots. Huawei is one company that has invested massively in R&D and the results are becoming visible. The Chinese giant recently revealed that it spent close to $14 billion USD in its Research and Development efforts last year and that it will spend even more this year.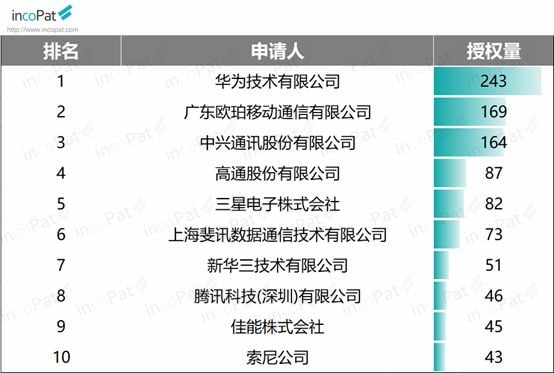 That promise seems to be in action as a recent data of the top 10 patent filings before the Chinese Intelectual Property office shows that Huawei had the most patents granted in the HO4 segment (electrical equipment technology). The top 10 companies in this segment are mostly smartphone manufacturers and aside from Huawei which had a total of 243 approved patents, OPPO was also in second place with a massive 169 patent approvals in  May 2018. Embattled tech company ZTE Corporation came in third place with 164 new approved patents. At the fourth spot, is U.S chipmaker Qualcomm Corp while Samsung had 82 approved patents to occupy the fifth spot.
The rest of the list is dominated by electronics manufacturers with concerns outside smartphones. The sixth spot is occupied by the Shanghai Feixun Data Communication Technology Co. Ltd (73 patents). Others are Huashan Technology  (51) at number 7, Tencent (46 new patents) at the eight spot,  Canon Corporation (45) at number 9 and finally, Japanese firm Sony Corporation (43 approved patents) at the tenth spot.
Read More: Huawei Patents A Foldable Phone Which Can Turn Into A Tablet
This data of approved patents sure indicates that we may be looking at more innovative products from OEMs this year as they try to outwit their rivals in the world's second-largest smartphone market and of course globally.
(source)