GearBest Carnival Is Just Around The Corner; Check Out Unmissable Deals, Discounts And Lots More!
by Vinay Patel ago0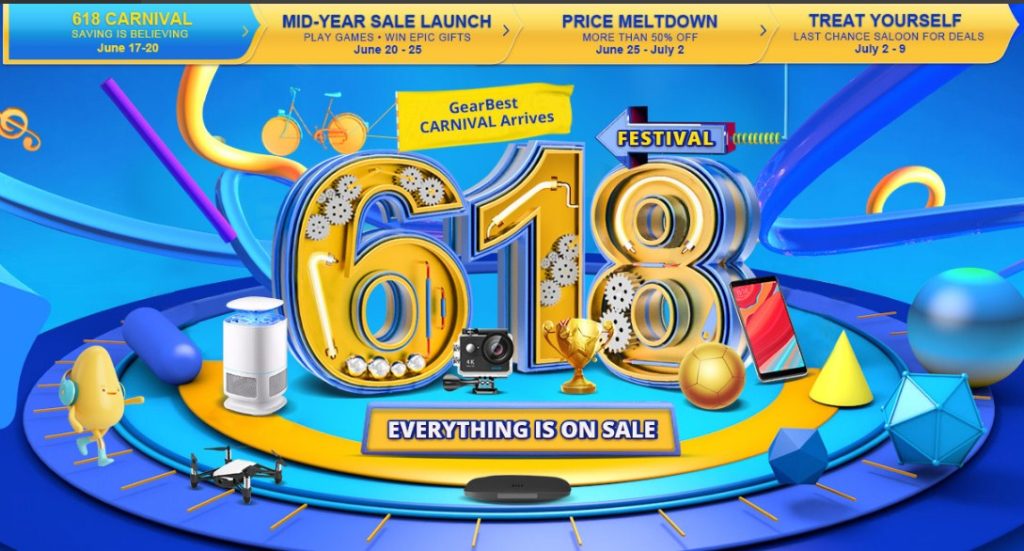 It looks like everything is on sale on GearBest. The popular online shopping store is all set to kick off its 618 Carnival tomorrow. This promotion will run until June 20th, which marks the first day of the Mid-Year Sale Launch promotion on GearBest.
As soon as the Mid-Year Sale Launch promo ends on June 25th, the site will commence its Price Meltdown promo, which is scheduled to end on July 2nd. GearBest will take wraps off its new promo dubbed 'Treat Yourself' on July 2nd and wrap it up on July 9th.
618 Lightning Flash Sale
The imminent promo will be brimming with all sorts of electronics items such as smartphones, tablets, TV box, and even 3D printers that you can buy at a slashed price. For the sake of an example, the promo offers a considerable 17% off on the Xiaomi Redmi S2 phablet.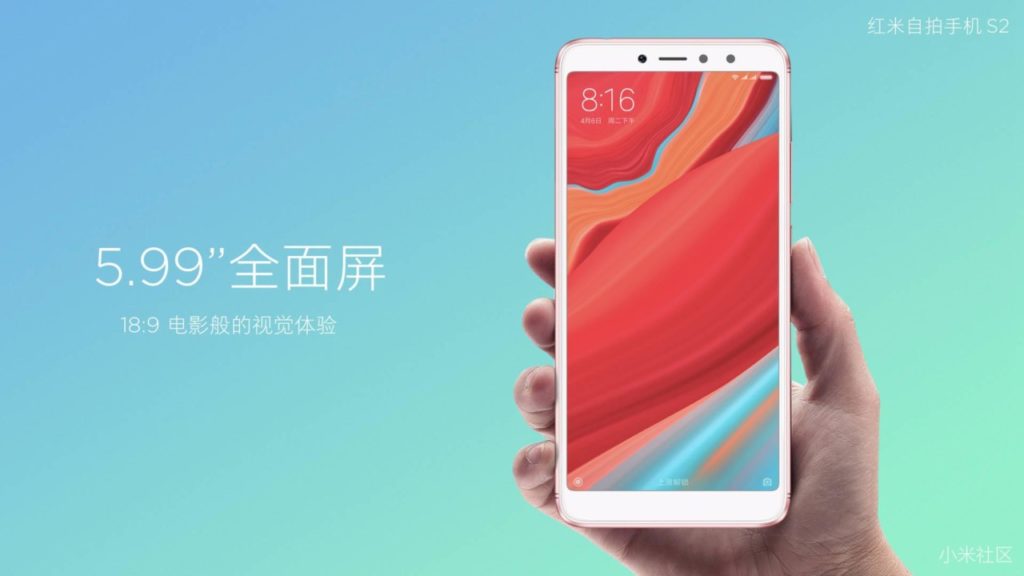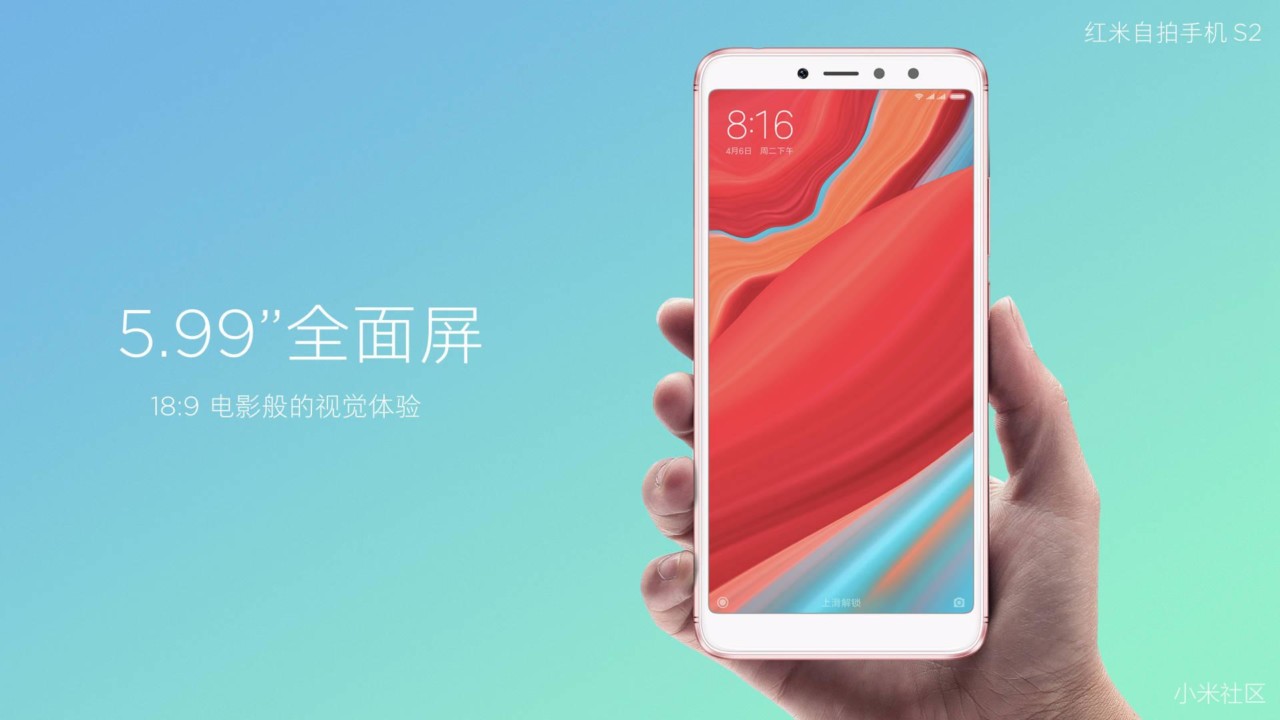 While the device would normally set you back $222.91 on GearBest, you can now buy it at a lowered price of just $169.99. The discount will be valid for the gray and gold color versions of the phablet and there will be only 200 pieces up for grabs at a reduced price.
Unmissable Deals
This category features deals that you don't want to miss. For instance, you can buy the Alfawise U20 DIY 3D printer at a reduced price of just $299.99. The device normally comes bearing a price sticker of $315.22 on GearBest.
618 Lucky Bags
Aside from featuring a slew of Lucky Bags with items like Digital Thermometer, Music-making Keychain + LED Light, and Screw Extractor in them, this section also includes the ThundeRobot GTR gaming laptop. You'd usually have to spend $1809.77 to buy the power packed laptop, but GearBest is giving cost-conscious consumers an opportunity to buy it at a lowered price of just $1167.33.
$10 For Any Item
This category has further been divided into 2 subcategories including Most Popular and Hot Deals. The Most Popular section comprises items that you can buy at a heavily discounted price. Likewise, the Hot Deals section includes various items that are up for grabs at a considerably reduced price.
618 Cool Add-Ons
If your order exceeds $60, you'd be eligible to get 1 add-on for just $2.99. Similarly, for any order over $100, you can get 1 add-on for just $6.99. Note that there's a limitation of 1 unit per item.
Epic Flagship Brands
Much to the delight of brand-conscious consumers, GearBest is offering big discounts on a slew of top brands including Xiaomi, Alfawise, Elephone, Amazfit, Teclast, Creality3D, Beelink, JJRC, Yeelight, and Dibea. The discount will be valid for a broad range of well-received smartphones, 3D printers, smart watches and lots more.
For example, you can get an 11% discount on the Teclast F7 Notebook's retail price. The coveted notebook normally sells for $336.52 on GearBest, but you can now get your hands on it if you're willing to spend just $299.99.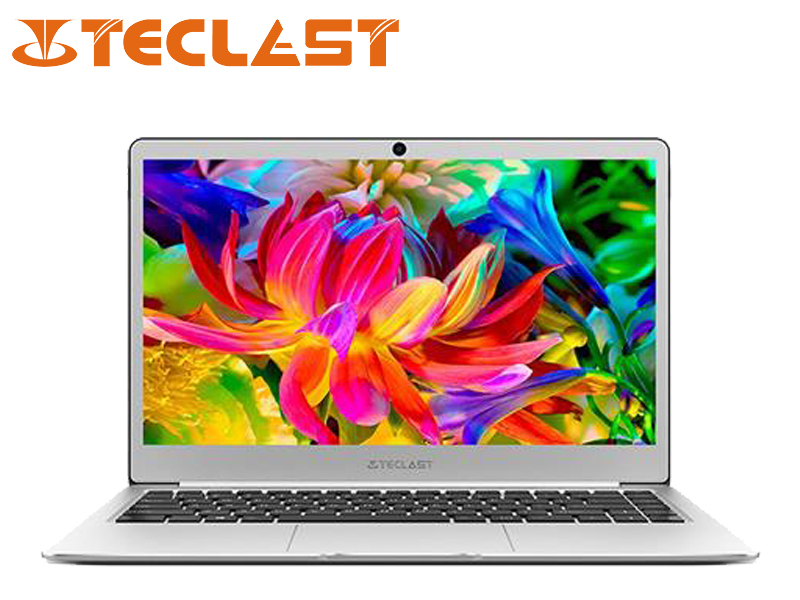 The discount will be valid for the silver color version of the Teclast F7. On the downside, there were only 96 pieces left for the Flash Sale price at the time of writing and the promo is slated to end in 1 day.
There's more to explore. You can follow this link to check out rest of the products and take advantage of the promo before it comes to an end.