Meizu CEO Jack Wong confirms late July or early August launch for Meizu 16
Meizu 16 series has been in the news since past couple of weeks as the company's officials keep revealing new details related to the smartphone. Continuing to reveal more information about the Meizu 16 series, Jack Wong, CEO of Meizu has revealed on Meizu community forum that the Meizu 16 series smartphones will be released by the end of July or early August.
Prior to revealing the announcement timing, Jack Wong has revealed that the Meizu 16 smartphones will be available for purchase before August 26 and has previously confirmed that the pricing of the smartphones will not exceed 4000 Yuan (approximately $602).
He recently confirmed that the upcoming flagships will not follow the Apple bandwagon and it will retain the 3.5 mm headphone jack. The recently leaked image of the Meizu 16 suggests that the back camera will be placed in the top-center position with two camera sensors stacked vertically.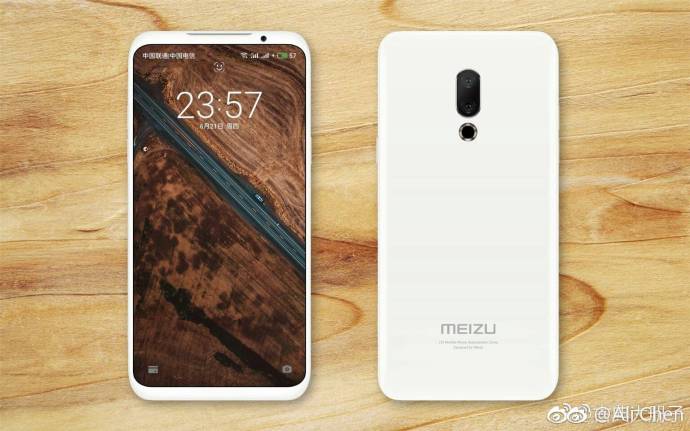 In the leaked images of the smartphone, the fingerprint sensor is not visible, which could mean that the phone will come with an in-display fingerprint sensor. One of the variants of the Meizu 16 has been confirmed to come powered by Qualcomm's Snapdragon 845 processor and the phone will have up to 8GB RAM. The devices are expected to come with Full HD screen resolution and will feature notch-less OLED screens with 3D Press and mEngine.
An earlier leak had suggested that the phones will be equipped with 12-megapixel + 20-megapixel dual camera setup. However, another leak suggests that the dual camera setup will be available only on the Meizu 16 while the Meizu 16 Plus may come equipped with 12-megapixel + 12-megapixel + 20-megapixel triple camera system. Both the phones are rumored to feature a 20-megapixel front-facing snapper.
Along with that, the company will also be launching Meizu X8, which is said to be powered by Qualcomm's recently launched Snapdragon 710 processor. According to the Meizu CEO Jack Wong, the upcoming upper-midrange device will cost between 1500 and 2000 Yuan.
In terms of software, the smartphones are expected to be running an improved version of Flyme OS and OneMind 2.5, but the exact version of the Android operating system is not yet known. The Flyme OS 7.5 comes with support for full-screen gestures, 3D Press, NFC, AI capabilities and more.
Read More: Design Schematics of Two New Meizu Phones Make The Round Online
The Meizu 16 is likely to house a 3,080mAh battery with 24W charging (8V/3A). On the other side, the Meizu 16 Plus is expected to not only house a bigger battery of 3,600mAh capacity along with faster 32W charging (8V/4A), but also it is expected arrive with 10W wireless charging.