Samsung's Exynos 9820 has started taking shape. The chipset will be Samsung's first 7nm chipset and will power the likes of the Galaxy S10 and Galaxy Note 10 next year.
A new info has surfaced regarding the SoC's GPU. According to IceUniverse, the Exynos 9820 will come with a Mali-G76 MP18 GPU. This is ARM's latest GPU that was announced back in May.

The Mali-G76 will be ARM's first 7nm GPU and it brings a 30% increase in performance, 30% better energy efficiency, and 2.7x improvement in machine learning. The GPU can have between 4 to 20 cores but Samsung is going with 18 cores just like it did with the Exynos 9810's Mali-G72 GPU.
Samsung's decision to use ARM's GPU is borne from the fact that its own in-house GPU which is in development won't yet be available for its flagship device(s).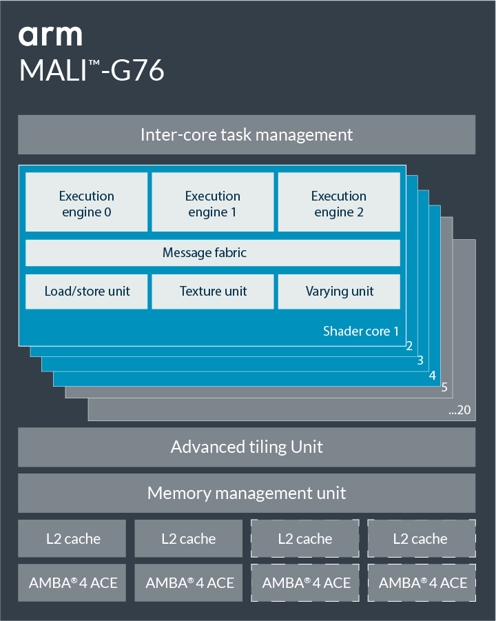 READ MORE: Samsung's Gear S4 may launch as Galaxy Watch with Wear OS
The first generation models of its (Samsung) GPU will first be used in its low-range devices. The second-generation models will be used in its high-end phones, self-driving cars, and machine learning. So, we don't expect to see Samsung use it in its flagships until 2020 at the earliest.
The Exynos 9820 will most likely be unveiled at the end of the fourth quarter.