Meizu CEO hints at the pricing of its upcoming Meizu 16 series smartphones
Meizu's CEO Jack Wong has been sharing information about the upcoming flagship smartphones — Meizu 16 and Meizu 16 Plus, as well as it's mid-range offering Meizu X8. Recently, he shared the camera samples of the Meizu 16, which revealed some key specs of the camera configuration.
Now, Jack Wong has suggested the pricing structure of the company's upcoming smartphones. A user on Meizu Forums claimed to know the pricing of the upcoming smartphones from the company. He said that the SD845 model with 6GB RAM and 64GB storage will cost 2,399 Yuan ($356); 6GB RAM and 128GB storage model will be priced at 2,699 Yuan $400); the 8GB RAM and 128GB storage model will cost 2,999 Yuan ($445).
Further, he said that the Meizu 16 Plus 8GB RAM and 128GB storage variant will be priced at 3,299 Yuan ($489) and the 8GB RAM and 256GB storage model will cost 3,599 Yuan ($534). Also, the Snapdragon 710 SoC variant will be priced at 1,699 Yuan ($252) for the 6GB RAM + 64GB storage while the 6GB RAM and 128GB storage model will cost 1,999 Yuan ($296).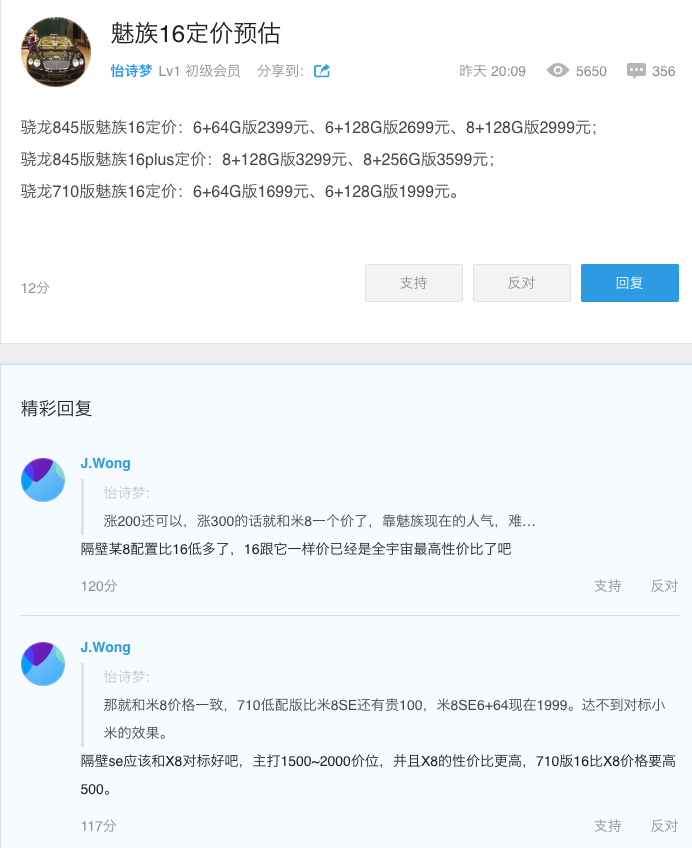 In response to that Meizu CEO Jack Wong said that the Meizu X8, which will be powered by Qualcomm Snapdragon 710 processor, will be priced between 1,500 Yuan to 2,000 Yuan. However, this was already revealed by Jack Wong a couple of weeks ago.
He also claimed that the performance of X8 will be better than the Xiaomi Mi 8 SE, ultimately claiming the X8 will offer better value-for-money. He also revealed that the pricing of the SD710 version of Meizu 16 will be 500 Yuan more than the pricing of Meizu X8. If Meizu X8 is priced at 1,799 Yuan, the Meizu 16 SD710 model will cost 2,299 Yuan. Earlier, he had said that the pricing of Meizu 16 series will not exceed 4,000 Yuan.
He further added that if Xiaomi wants to reduce the price of Xiaomi Mi 8, it will have to reduce it by 300 Yuan to match the pricing of Meizu 16. Jack Wong seems to be very confident about the company's upcoming smartphones and has been making claims about its performance along with comparing it with Xiaomi's flagship device Mi 8.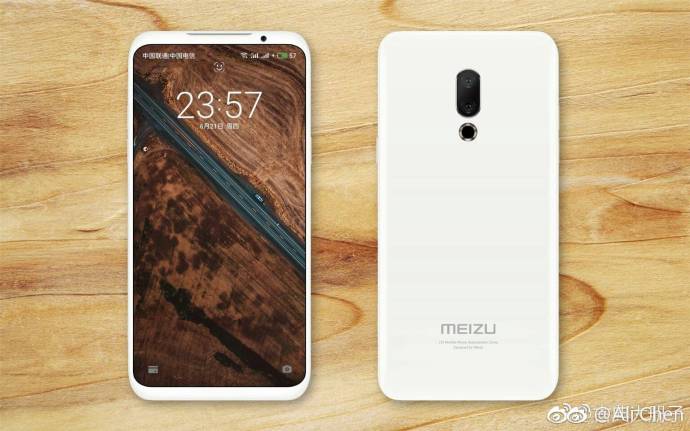 The Meizu 16 series smartphones are expected to come with a notchless full-screen display with a high screen-to-body ratio. Both the models will be powered by Qualcomm's Snapdragon 845 octa-core processor. However, there'll be another variant of Meizu 16 powered by Snapdragon 710 SoC.
It is also confirmed to come with an in-display fingerprint sensor, dual rear cameras, and support for wireless charging. The rear camera will reportedly feature a 12-megapixel primary sensor with f/1.8 aperture. Another model named Meizu X8, a mid-range offering from the company, which will be powered by Snapdragon 710 processor but won't feature the in-display fingerprint sensor.
Read More: Meizu's upcoming flagship smartphone powered by Snapdragon 845 SoC scores 291,866 in AnTuTu benchmark test
While the smartphones are expected to launch next month, the company has not yet revealed the launch date. Earlier Meizu CEO had suggested August 26 as the launch date but several reports suggest early August launch date. We should get the launch date information for the Meizu 16 series in the coming days.