Honor is going to announce yet another Revolutionary Technology, this time in AI!
Huawei is on a roll this year! After releasing the first triple camera smartphone setup earlier this year on the Huawei P20 Pro, the company unveiled GPU Turbo technology for its smartphones that enhances gaming experience to the next level. But there's more to come! Huawei's sub-brand, Honor, is all set to announce another revolutionary feature next week.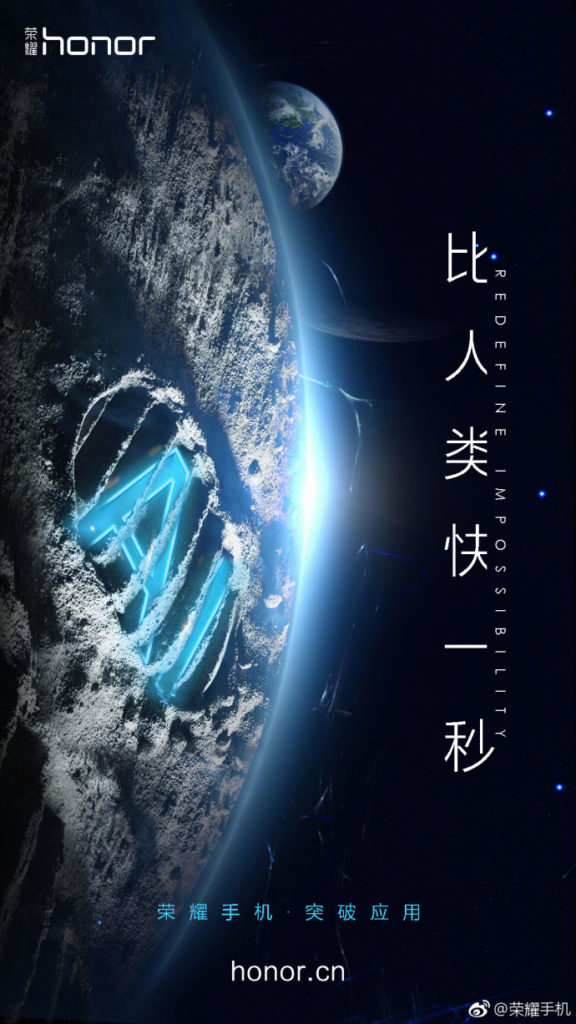 Earlier today, Honor's weibo released a teaser celebrating the first lunar landing (July 20, 1969), and further added that there would be something revolutionary this Monday with the words "1 second faster than Humans". To be honest, this teaser was quite unclear and many were left wondering what to expect from the company's new announcement on Monday.
However, soon after this teaser, Honor's President, George Zhao, forwarded this weibo post adding a few comments. He said that he couldn't reveal a lot about the upcoming announcement but can only say that it is yet another  major breakthrough by the company, this time in the field of AI.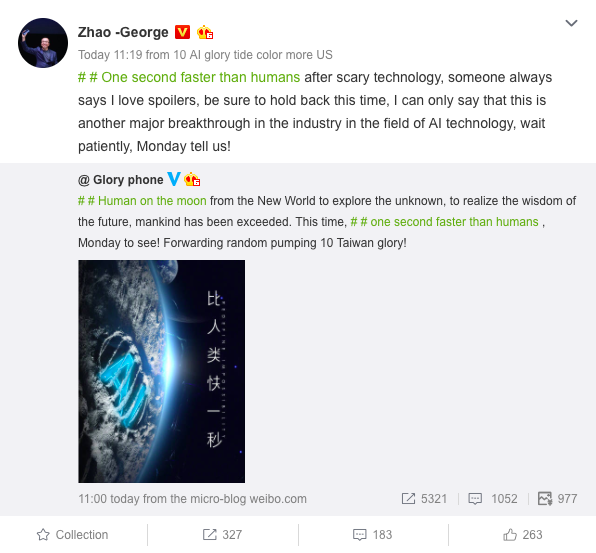 Combining the two statements, first from the official Honor weibo page and the second from Mr. Zhao, we can say that it has something to do with AI being smarter and faster on smartphones. In this age, where AI has penetrated in each and every part of a smartphone including camera and UI, a revolutionary boost in this technology could have very notable advantages. Unfortunately, we don't have much details as to what kind of improvement we'll see but it looks as if the company could have made some significant progress in its machine learning technology.
We are excited to hear more about this breakthrough technology. If its like GPU Turbo, it could be available to a lot of existing Honor and Huawei smartphones too. Let's wait for more details.