Samsung could merge the Galaxy S and Galaxy Note smartphone lineup
Ever since Samsung Vice Chairman Jay Lee released from prison after his successful appeal, he has been reportedly focused on embarking on a complete overhaul of the company's smartphone portfolio, including merging of Galaxy Note and Galaxy S-series lineup.
This also comes at a time when Samsung's dominance in the smartphone market is under threat due to the rise of the Chinese companies. As a part of the company's new strategy, boardroom meetings and partner pitches have been related to the merging of the company's two flagship smartphone series — Galaxy S and Galaxy Note into just one. This is mainly because of the overlap of smartphones from both series.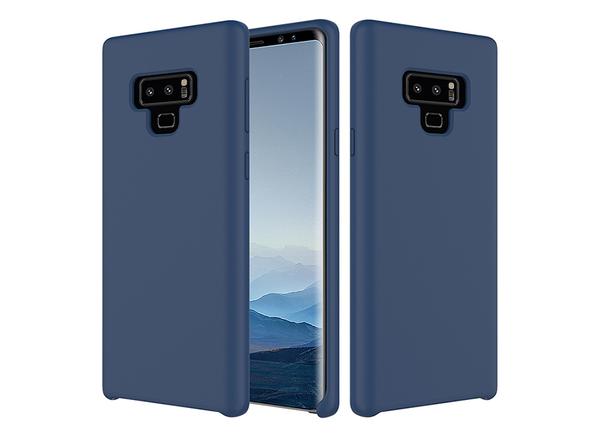 Apparently, the company is considering to ditch the Galaxy Note-series and make the Galaxy S-series as the top-end version. So, there's a possibility that instead of the Galaxy Note 10 next year, we may be presented with a Galaxy S10+ with S Pen Stylus support.
This could also save millions of dollars for the company in the development, production, and marketing. Currently, there are reports making rounds suggesting the upcoming Galaxy S10 series will consist of three smartphones, which could be because of the merging of Note into the S-series. However, there could also be just an additional anniversary edition in the S10 lineup.
As for the Galaxy Note 9, the South Korean giant is all set to unveil its next flagship smartphone in New York on 9th August. The smartphone will be coming with 6.3-inch S-AMOLED Infinity Display and will be powered by Snapdragon 845 processor in the U.S., Canada, Latin America, China, Hong Kong and Japan while the rest of the world will get Exynos 9810 processor.
The smartphone packs 6GB RAM and 128GB of internal storage. It will feature dual rear cameras with variable aperture and will be powered by a 4,000mAh battery. There is a possibility that there will be an advanced model featuring 8GB RAM and 256GB/512GB internal storage.
Read More: Samsung's first Android Go smartphone reportedly certified by Bluetooth SIG
According to the reports, Samsung plans to produce 7.5 million units of the Note 9. It will produce around 2.5 million units per month for the first three months from July to September. From October to December, the company plans to ship about 4.5 million units (about 1.5 million units per month). The report adds that the shipment plans for October to December may vary depending on initial sales volume.
(Source)