Samsung's foldable smartphone could be a part of Galaxy F series
Samsung has been working on its foldable smartphone for quite some time and according to the reports, the South Korean giant will unveil the smartphone early next year. Till now, it was believed that the upcoming Samsung foldable smartphone will be called Galaxy X but that might not be the case.
A tweet from Chinese tipster suggests that the phone could be the part of Samsung's upcoming Galaxy F series. The Samsung's Galaxy F series is said to be "super" high-end, which fits the price range for the upcoming foldable smartphone. According to the previous reports, the Samsung's foldable smartphone will be priced somewhere between $1500 and $2000.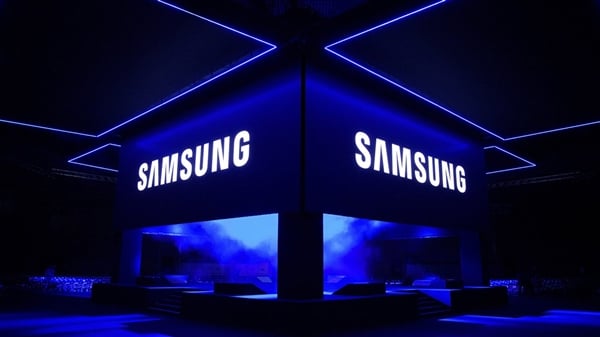 The foldable smartphone from Samsung is said to be the most premium mobile phone from the company, above the Galaxy S-series and Galaxy Note series, which justifies the super high-end tag for the Galaxy F-series. But since there's no evidence, take this information with a pinch of salt.
Also, there are reports that the company is also working on Galaxy R and Galaxy P series for the Chinese market and there's a possibility that the Galaxy F is an extension of that and could be a China-exclusive smartphone lineup. The Galaxy R and Galaxy P series are for the low-range and mid-range offerings in China from the South Korean firm.
Samsung is currently gearing up to launch its next flagship smartphone — Galaxy Note 9, which is scheduled to get announced on 9th August in New York. The phone's specs, feature, and pricing information have already been leaked online.
Read More: Following the steps of Razer, Xiaomi, and Asus, Samsung could soon launch a gaming smartphone
While the Galaxy Note 9 launch is yet to take place, reports about the company's next year's flagship smartphone — Galaxy S10 are already surfacing. Recently, it was reported that the phone will have an ultrasonic fingerprint sensor embedded under the display. It is expected to get launched at MWC 2019.
(Source)