Samsung wants to be the first to launch foldable smartphone
Samsung has been working on a foldable smartphone since 2013. The South Korean giant was expected to become the first smartphone manufacturer to launch a foldable phone. However, that changed earlier this year when China-based Huawei announced that it plans to launch a foldable smartphone ahead of Samsung.
Huawei revealed that it plans to launch a foldable smartphone by the end of this year while Samsung is expected to launch its foldable phone in Q1 2019, most probably at Consumer Electronics Show (CES) in Las Vegas in January.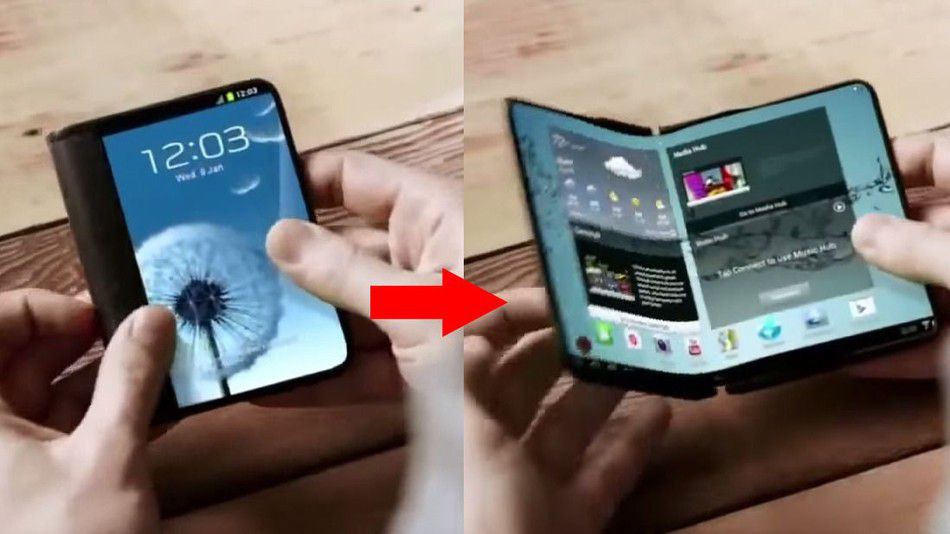 But the latest information suggests that Samsung still wishes to be the first manufacturer to launch a foldable phone. Koh Dong-jin, who heads Samsung Electronics IT and Mobile division, said, "We are focused on bringing innovations favored by consumers, rather than just becoming the world's first. In terms of the foldable phone, however, we do not want to miss the first spot."
After his remark, industry watchers are suggesting that Samsung could announce its foldable phone as early as this year, even though Koh Dong-jin has not provided any specific schedule or timeline for its upcoming foldable device.
Till now, it was believed that the upcoming Samsung foldable smartphone will be called Galaxy X but that might not be the case. Recent developments suggest that the phone could be the part of Samsung's upcoming Galaxy F series.
The Samsung Galaxy F-series is said to be "super" high-end, which fits the price range for the upcoming foldable smartphone. According to the previous reports, the Samsung's foldable smartphone will be priced somewhere between $1500 and $2000.
Read More: Samsung Galaxy Note 9 hands-on: Upgraded Note 8 with enhanced internals
Apart from Samsung and Huawei, a few other Chinese manufacturers are also planning to launch a foldable device next year, including Xiaomi and Oppo. The foldable phones from Samsung and Huawei are expected to sport fold-in design while Xiaomi's foldable smartphone may feature fold-out design. There's no information on the design Oppo may use for its foldable smartphone.
(Source)