Xiaomi launches the Viomi Smart Gas Water Heater 1A priced at 899 yuan (~$130)
Xiaomi has unveiled a new product under the Youpin crowdfunding platform. The product is dubbed Viomi Smart Gas Water Heater 1A and is manufactured by Viomi Electrical Technology Co. Ltd, one of Xiaomi's ecological chain company. The company has a long chain of Xiaomi-branded products to its credit such as Xiaomi Water Purifier, MIJIA Thermoelectric Kettle and others. Apart from that, Viomi also has a host of other products that are not Xiaomi branded but of exceptional quality. Like the Smart water Heater which was launched a couple of months back. The Smart Gas Water Heater is the latest addition and as the name implies, the gadget gets its energy supply from gas.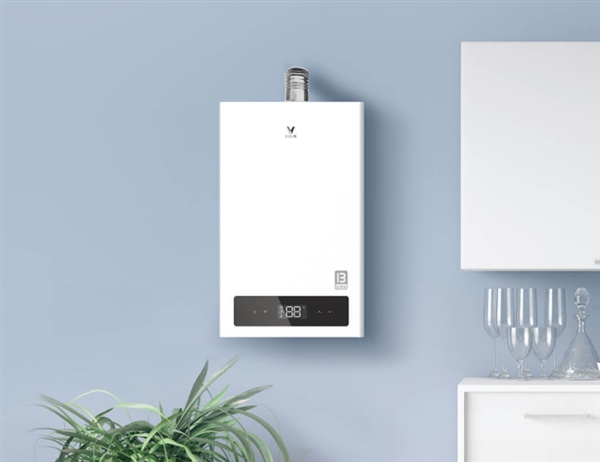 The Viomi Smart Gas Water Heater 1A has a main chamber with a gas burner which converts the chemical energy provided by the gas to heat and there are built-in energy-saving features. The gadget has a water intake pipe which is connected to the home's water supply. There is also a hot water outlet as well as a gas intake valve in the middle. All three outlets are located on the bottom aspect. Cold water flows into the water heater when a hot water tap is opened inside your home. The water flow is detected by a sensor that ignites the gas burner, to heat the water in the heat exchanger. The water typically follows a serpentine pattern through the heat exchanger, absorbing as much heat as possible. The gas valve automatically adjusts to the rate of water flow in order to conserve energy.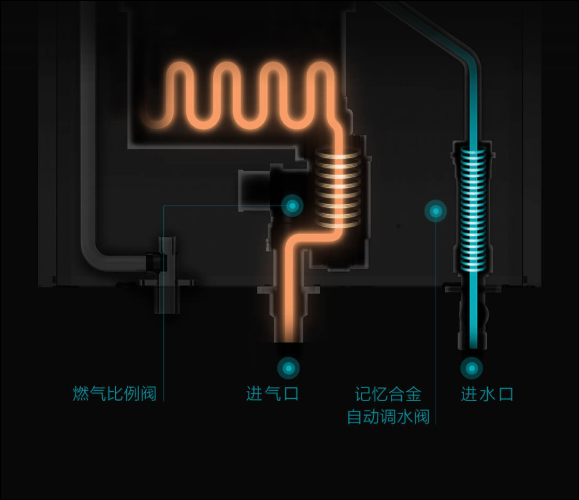 In addition, the water heater can be mounted on the wall but needs a space of 600mm from the floor and ceiling. It is also required that a space of 250mm be left on both sides. The water heater has a 13L flow rate and can supply water at 13L per minute which could sufficiently meet the hot water needs of one kitchen and two bathrooms. The gadget is also equipped with digital thermostat technology and can achieve accurate temperature control of ±1 °C which is constant regardless of the season (winter or summer). There is a digital LED display screen which shows the water temperature in real-time. It also comes with smart app control which can be used to adjust the temperature from the smartphone.
Read Also: Xiaomi and VIOMI are working on two smart refrigerators, both get Bluetooth certified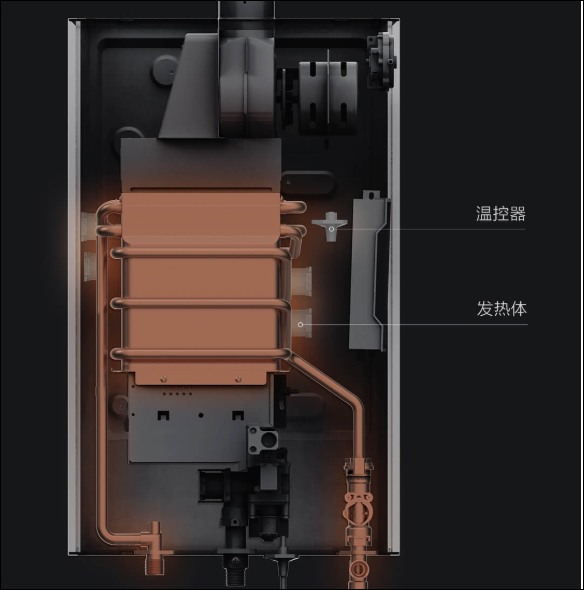 The Viomi Smart Gas Water Heater 1A is priced at 899 yuan (~$130) and is presently available on crowdfunding at Xiaomi Youpin website. The product is expected to ship on September 27.
(source)