OnePlus Crackables game is offering a grand prize worth $30,000
Last month, OnePlus announced OnePlus Crackables, the company's first mobile web game created with the help of Google. The company has now shared more details related to the game.
In OnePlus Crackables, gamers will be solving a series of "crypto-challenges" for the chance to win both physical and digital prizes, including a $30,000 gaming setup for the champion. The first 1,000 people to make it through the first three challenges will qualify for the next round and they'll receive a physical "microcontroller" to continue playing.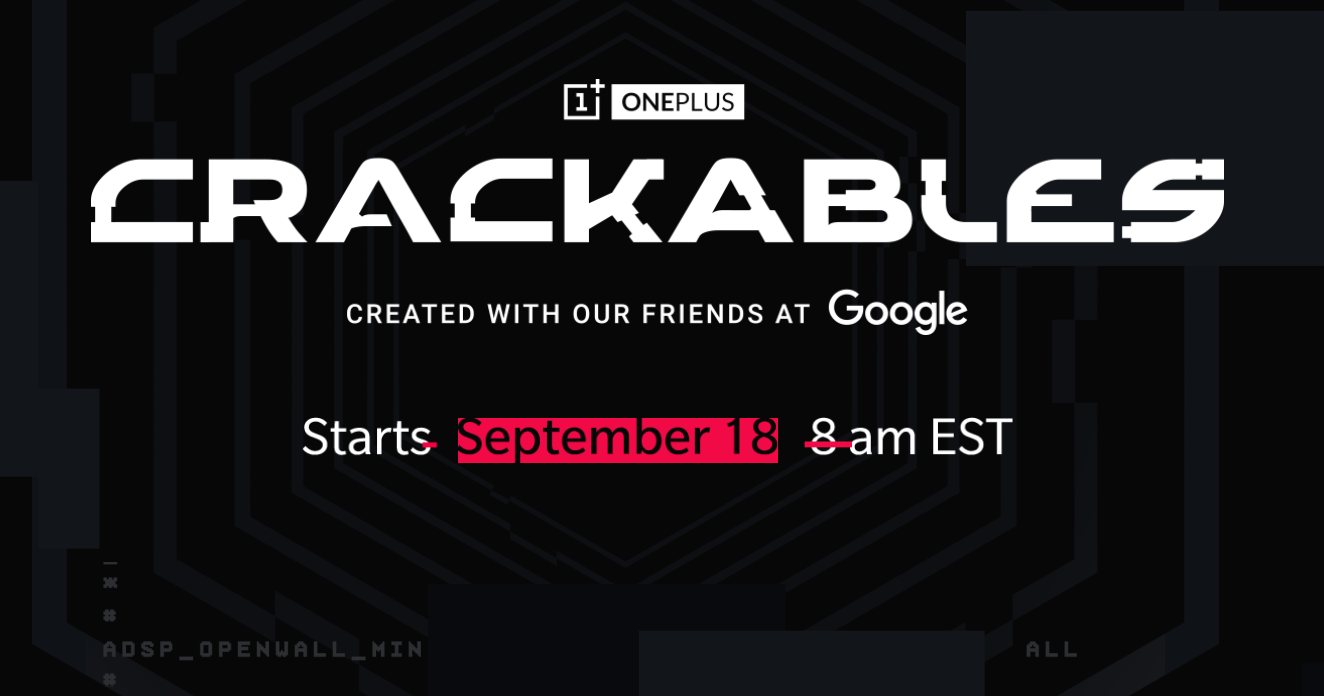 The game is developed by Sleep Deprivation Labs, home of Red Dead Redemption lead designer Christian Cantamessa, along with the help from Google's Zoo unit which helps brands leverage its tech in promotional campaigns. The ZOO team developed the Crackables concept and worked with award-winning digital production company Unit 9 on the game design and puzzle mechanics, using Google's Dialogflow.
It comprises a series of compelling puzzles that need a combination of skill and speed to complete. Players will be guided through a series of puzzles, both digital and physical, in order to keep progressing. If you're interested, you can take part through the dedicated Crackables website at 8 AM Eastern (EST) or 5:30 PM IST.
OnePlus is all set to launch its next flagship smartphone OnePlus 6T next month, which is confirmed to have an in-display fingerprint sensor and lack of headphone jack. The company also introduced a new Type-C Bullets earphones and is also expected to launch a new OnePlus Bullets Wireless earphones along with OnePlus 6T.
Read More: OnePlus 6T case images appear to confirm axing of 3.5mm audio jack
Earlier this week, the company announced its plan to launch a new smart TV named OnePlus TV sometime next year.