Google Pixel 3 XL leaks in white color with dual front-facing camera
by Simran Singh ago0
Google is hosting a madebyGoogle event in New York City on October 9. The search giant is coming with its in-house made new Pixel 3 series devices and rumored Home Hub. All these devices have been in the news from the past few months via leaks and rumors. Today, we have received another live render of the Pixel 3 XL in white color with a mint colored power button.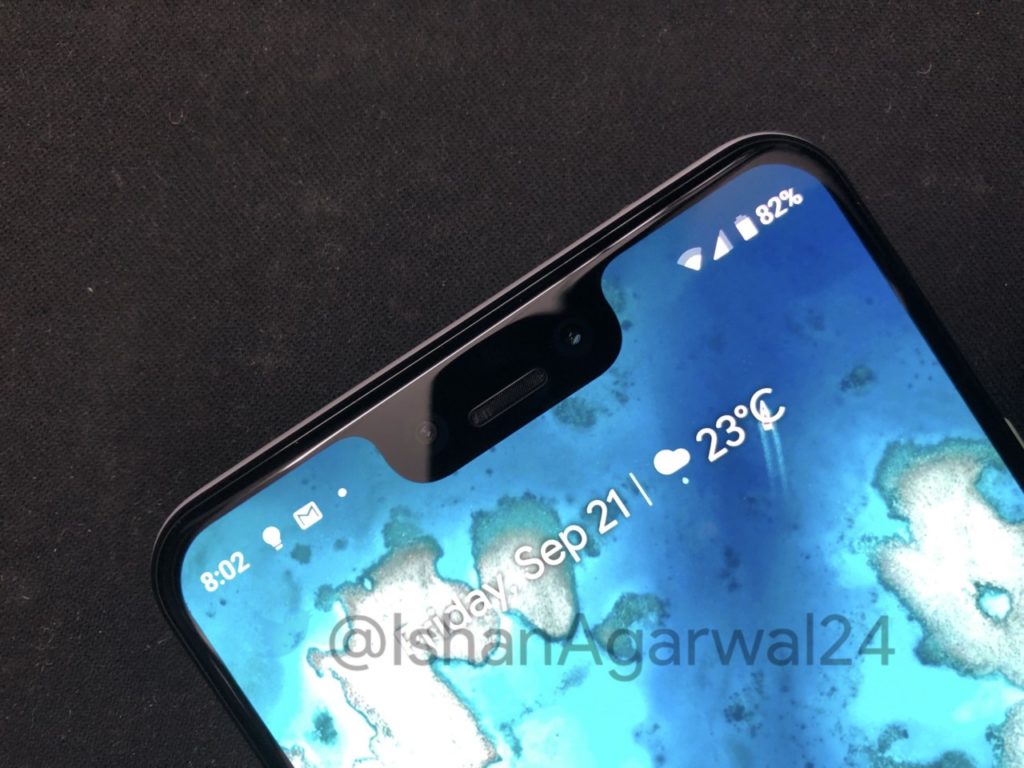 This time, a Twitter user @IshanAgarwal has posted a high-quality Pixel 3X photos bringing us a detailed look at the device. It seems Pixel 3 XL will bring display notch as like most of the Android devices out now. It also packs a fingerprint on the backside ending rumors regarding the on-screen fingerprint sensor. Further, we can see a single camera shooter with a LED flash on the rear side of the device. Its backside features a frosted glass back with a plastic button of mint color on the sides of Pixel 3 XL.
As per the leaker, IshanAggarwal, it will carry a SIM tray located on the bottom of the device. Google has also amended the UI of the camera app with a refined Google Assistant prompt. The leaker also confirms that Google hasn't introduced any 4K 60 fps (frames per second) video recording feature. Several other software features have been touted in leaks, but they aren't present in the device. Well, we think it's a development ROM, and stable ROM might have it, or these features can be turned on via an OTA update later in the future.
Google Pixel 3 XL Specs
Additionally, according to leaks, Google Pixel 3 XL will carry a 12.2-megapixel camera on the rear side. There will be a dual front-facing camera with 8-megapixel sensor, f/1.8 aperture and another wide angle lens which may be used for improving facial recognition. It will come with a Qualcomm Snapdragon 845 having 4/6 GB of RAM with variable internal storage. The latest unboxing video of the Pixel 3 XL confirms that it will pack USB-C Pixel earbuds, a USB-C 'Quick Switch Adaptor, and a USB-C to headphone socket adaptor. Further, there will be a 6.7 inch 2960×1440 OLED screen with a 3450 mAh battery and a single USB-C port.
As per leaks, the expected price of the handset will start at $899. Google has confirmed that it will launch its Pixel 3 series on October 9, with events scheduled in New York and London.
(Source)