Alibaba unveils AI-powered Robots that can serve as stewards in hotels
E-commerce giant Alibaba has launched an innovative service robot meant to deliver foods, drinks and other items in a hotel setting. The new robots are reminders of how fast robots are getting deployed and Alibaba Artificial Intelligence (AI) Labs is set to play a big role in the commercialization of robots. This is because the new service robots will be launched for use in the hospitality sector next month (October) thus raising the stakes for service delivery in the sector.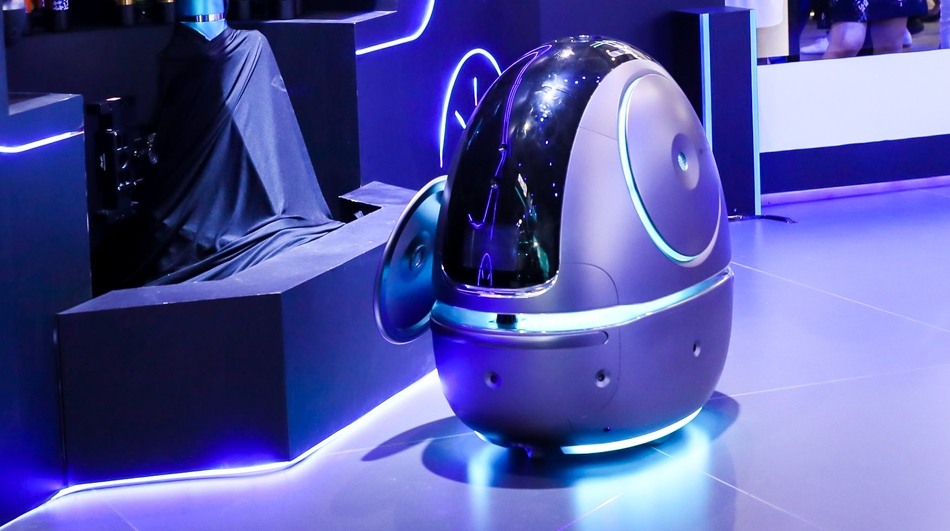 The robots were showcased at Alibaba's annual Cloud Computing Conference 2018 which was held at the company's headquarters in China. They are all developed by the company's AI product development arm known as Alibaba AI Labs. The service robot will be able to deliver meals and take laundry to guests. There is also the ability to communicate with guests via voice command, touch and hand gesture. This is made possible by the integration of AliGenie, the same software that drives Alibaba A.I. Labs' smart speaker, Tmall Genie.
Read Also: Alibaba's Jack Ma Urges China, Japan & Others to Develop Local Chip Industry to Stop Reliance on U.S Companies
The robot has an aluminium casing with multi-sensor data functionality and parallel computing for lightning-quick responses. It also includes a semantic map, an autonomous navigation system to identify obstacles, communication systems to control elevators, and identity verification via facial-recognition technology. The device is less than one metre tall and can move at a speed of one metre per second.  Alibaba A.I. Labs says it will assess the robot's suitability for other areas, including hospitals, restaurants and office services after its being tried successfully at a hotel.
(source)