Oculus Quest 6DOF All-in-One VR headset announced, launches 2019 for $399
by Habeeb Onawole ago0
Oculus announced a new VR headset today to complete its first generation of VR headsets. The new Oculus Quest VR headset combines the best features of the entry-level standalone Oculus Go and the PC-tethered Oculus Rift.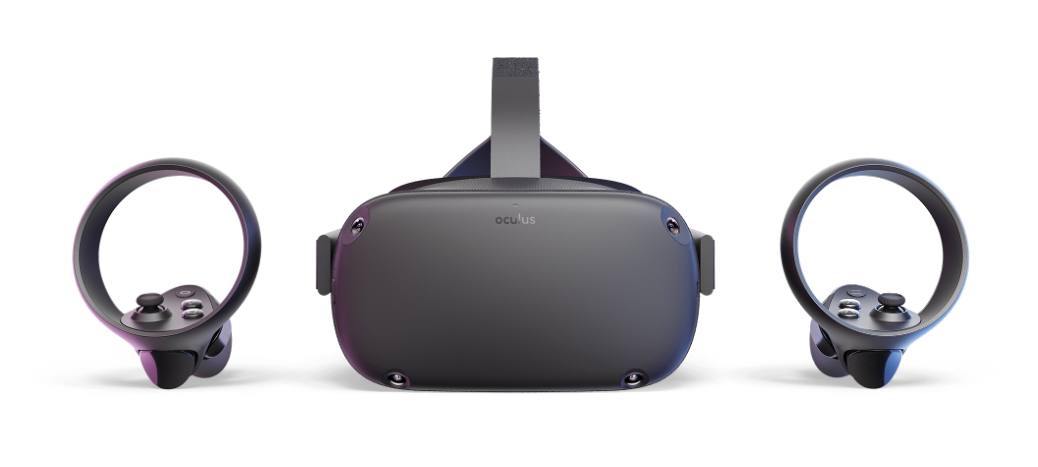 The Oculus Quest is a standalone headset like the Oculus Go but offers a similar experience to what you'll get on the PC-tethered Oculus Rift. It comes with touch controllers similar to that of the Rift and provides six degrees of freedom.
Oculus also announced a new technology called Oculus Insight. This uses a combination of four ultra-wide-angle cameras in the headset and computer vision algorithms for tracking the user's exact position in real time without the need for external sensors.
Since the Oculus Quest has six degrees of freedom, users can walk and duck and this is replicated in the game. Hugo Barra who is the CEO of Oculus says the device provides "arena-scale" tracking for at least 400 square feet of space. Oculus has also brought the Guardian System from the Rift for displaying wall and floor markers so you don't hurt yourself while moving around.
Just like the Oculus Go, the Quest has a display resolution of 1600 x 1440 per eye. It also has built-in speakers but with deeper bass than that of the Go. The Oculus Quest will be available in Spring 2019 for $399 for the 64GB version with Touch controllers.
READ MORE: Pico Goblin 2 standalone VR headset launches with 3K Display and Snapdragon 835 for ¥1999 (~$290)
The headset will also launch with a brand new Star Wars VR game called Vader Immortal: A Star Wars VR Series. The game is developed by ILMxLAB and they are working with popular producer David S. Goyer (The Dark Knight Trilogy).