Lenovo OLA Smart Headset can make calls, play music without a companion smartphone!
Lenovo today held its 2018 Tech World Conference in China and a number of innovative products were unveiled. The company unveiled a spaceship-shaped Titanium enterprise server and also announced the 5G-ready Moto Z3 which had earlier been launched in the U.S. Yet another innovative and futuristic product is the OLA smart headset. The Lenovo OLA Smart Headset comes with the capability to make calls and play music even when a smartphone isn't paired with it.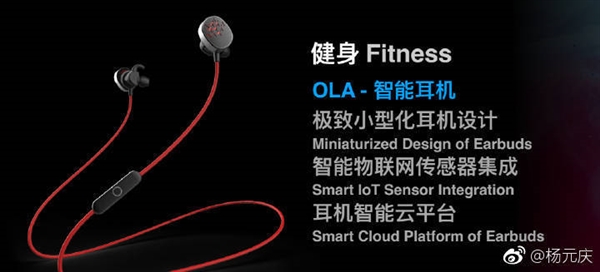 The OLA Smart Headset comes with a design that is hardly different from the ordinary Bluetooth headset that is in the market especially Meizu's EP Bluetooth headset. It has a highly compact size but it still gets to house so much juice. The main feature is the smart IoT sensor inside and also a headphone smart cloud platform is also inside. This gives the headset the capability to make calls, listen to music, monitor heart rate and several other features without a paired mobile phone.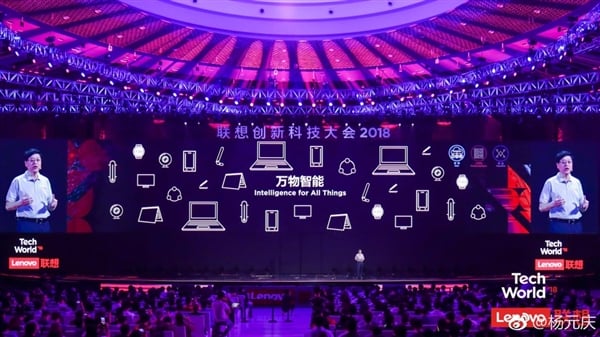 Speaking during the unveiling, Lenovo's CEO Yang Yuanqing noted that this is the fourth year the company is hosting the Tech World event. He went on to state that it was a pleasure to see the products and technologies that have been demonstrated over the years getting transformed into products that facilitate a better life and work. According to the CEO, the OLA-smart headphone can realize the function of the mobile phone without using a mobile phone. It can also act as a sports tracker measuring distance covered and allowing you to listen to music as well as answer a call while running. Most importantly, there is hardly the risk of it falling from your neck, unlike a bulky smartphone that can fall off. The headset can be connected to a smartphone but can also work independently. It equally comes with several sensors like Pedometer, heart rate sensor etc to keep track of users' biometrics while on the run.
Unfortunately, this is a product for the future as there is no stipulated time for its launch and commercialisation yet. We expect it to get launched in no distant time.
(source)