Xiaomi Mi Mix 3 handled in latest leaked picture
Xiaomi Mi Mix 3 will certainly launch packing a sliding design as we have seen on several leaks. Yet another set of leaked images of the Mix 3 has appeared online to once again reaffirm the design. The design deviates entirely from that of the previous gen models and instead will have a higher screen to body ratio than the previous trio of Mi Mix, Mix 2 and 2s.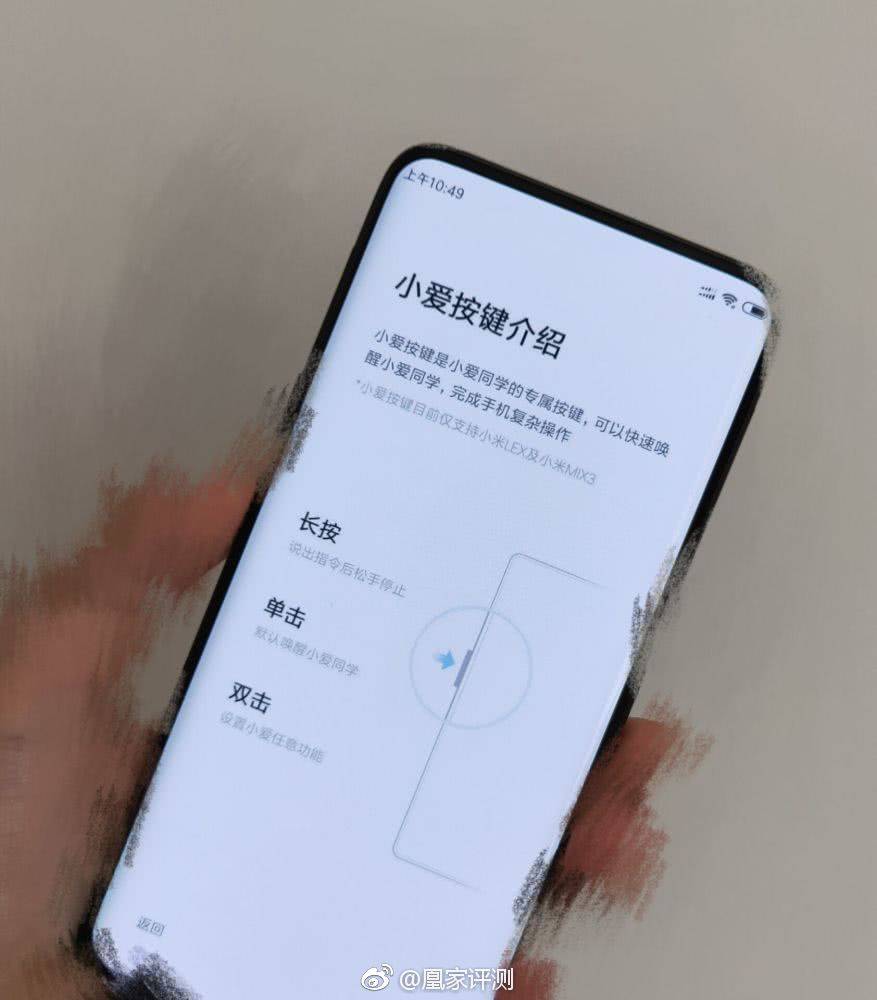 The leaked picture has all its edges blurred, perhaps to mask the buttons at the sides. Apart from the power and volume buttons, the Mix 3 is said to come with a dedicated Xiao AI button and the picture shows the Xiao AI button settings page on the phone's screen. This same page had leaked recently with the details emerging that the button can be used to wake up the device on a single press. The button can also be used in the same way as the Bixby smart assistant button on Samsung phones. Users can ask Xiao AI any question by pressing and holding the button. Users can also customize the action of double-pressing the button to any shortcut of their choice.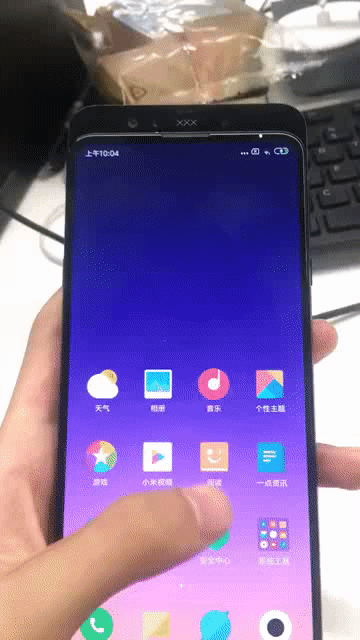 There is equally a GIF image which demonstrates the speed at which the on-screen fingerprint unlocks the device and also the ease with which the Mi Mix 3 can be slid open. The GIF image is similar to a leaked video purported to be of the Mi Mix 3 that appeared a couple of weeks back.
Since the Mix 3 will utilise a full-screen notch-less design, the selfie camera, earpiece and other sensors will be on the slider. We may have to wait until the device is officially unveiled to find out the complete details of how the slider works. And also to find answers to questions like if calls can be taken when the slider is closed or we'll need to slide open to make or receive calls.
Read Also: Xiaomi Mi MIX 3 tempered protector leaked shots reveal bigger screen space
The Mi Mix 3 is expected to pack a Snapdragon 845 chipset with 6GB RAM and 8GB RAM variants. The model will have a dual camera setup at the rear with a 20MP main camera with OIS (Optical Image Stabilisation) and EIS (Optical Image Stabilisation). It is also likely to come with support for wireless charging and pricing is expected to start at 3799 Yuan (~$552).
(source)