The Ninebot Gokart Kit gets launched on Xiaomi Youpin sales platform
Xiaomi is popular in and outside China for several reasons apart from its affordable premium smartphones. The company boast of a retinue of cool gadgets ranging from smart home products, IoTs, electric scooters and several others. The Segway-inspired Ninebot self-balancing scooter is one of its most popular products due to its affordability and sleek design. The Chinese tech giant made the device become more useful when it launched a GoKart kit to convert the scooter to a racing Gokart. The kit was only up for pre-order via JD.com when it was announced last month. The Ninebot Gokart kit has now been launched for sale on Xiaomi Youpin with a starting price of 2999 yuan ($436).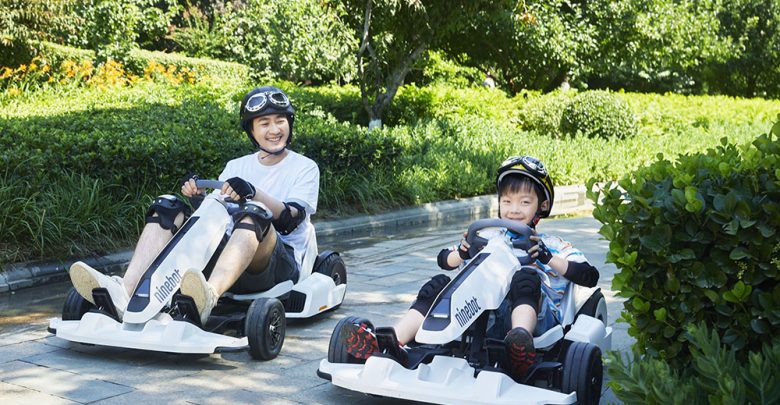 The 2999 yuan price tag is for the kit alone and will be useful to those who already own a Ninebot and would want to expand its functions. The price is pretty impressive, considering that the kit is on sale outside China for a price that will burn a hole in your pocket.  For those who would like to buy the Gokart kit along with the scooter, there are two options available. There is the option of buying the kit with the first-gen Ninebot self-balancing car for 4996 yuan ($727) and another option of buying it with the latest Ninebot miniPro for 6698 yuan ($976).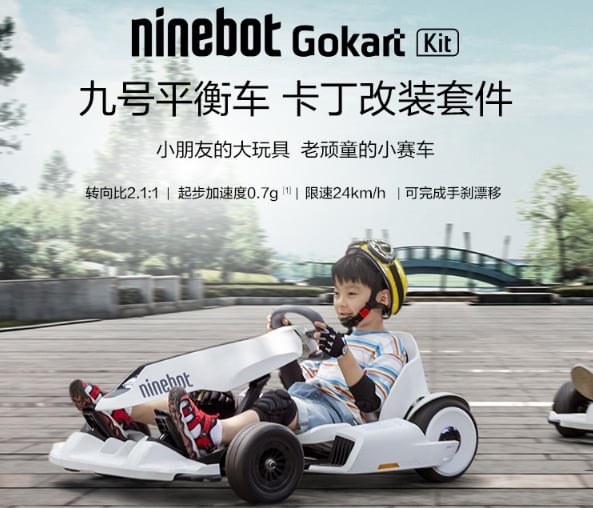 The Ninebot Go-kart kit is propelled by the Ninebot scooter as it doesn't have a propelling power of its own. It has all the features of a typical racing kart with a formula 1 racing car steering wheel but with a ratio of 2.1:1. The kart has a maximum speed limit of 24Km/h. However, there are three modes for users to select from based on expertise. There is a  novice mode (8km/h), normal mode (18km/h), and sport mode (24km/h). The kart can also switch to reverse by stepping on the brake pedals twice. There is also a mechanical handbrake fitted to the kart's own wheels. The tires are non-inflatable and should be ay to maintain.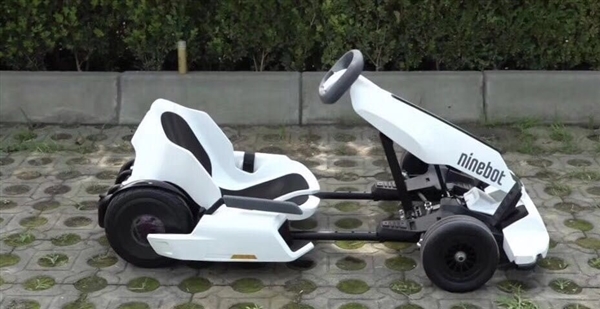 Read Also: The Xiaomi Ninebot ES1 No. 9 Folding Electric Scooter is just $339.99 (flash sale)
In addition, the kart kit comes with mobile app support which can display in real-time the kart's speed, cruising range and fault reminder. The Ninebot Go-kart also can also be retracted when not in use. It has a height ranging from 130cm-190cm and can carry a load of 100kg, meaning it is suitable for use by kids and adults within the weight limit accordingly.
(source)