Xiaomi's 90 Points launches a cheap transparent suitcase to mark its third anniversary
Xiaomi's ecological chain company Runmi technologies best known by its brand name 90 Points first zoomed into the scene in September 2015 when it launched its first suitcase. Three years down the lane, 90 Points suitcases have been one of the top-selling Xiaomi products in and outside China with several categories of suitcases to its name. The company has been innovative in its drive to manufacture suitcases that meets the need of travellers. We recall the 90 Points self-balancing suitcase that was showcased at CES 2018. The company recently launched a suitcase with fingerprint unlock.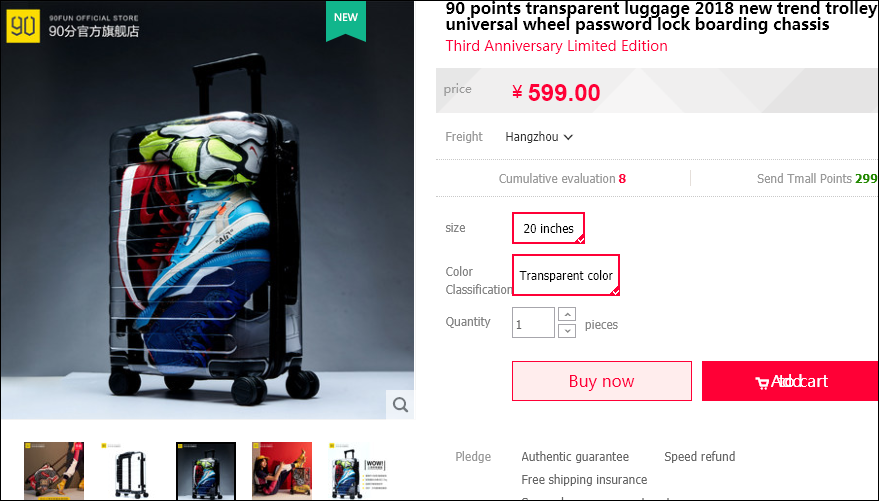 To celebrate its third anniversary, 90 Points has unveiled a transparent suitcase priced at 599 yuan ($87). The suitcase has a size of 20 inches and weighs only 2.7kg. The box is crafted using 100% German pure Bayer transparent PC particles processed in a dust-free and dye-free environment. This ensures the suitcase is highly permeable, tough and has high tensile strength. The drawbar is made of 100% aviation 6 series aluminum alloy and has four adjustment levels. Underneath the suitcase is four silent wheels with high-precision double bearing, 360-degree flexible sliding, excellent resilience, shock absorption and noise reduction.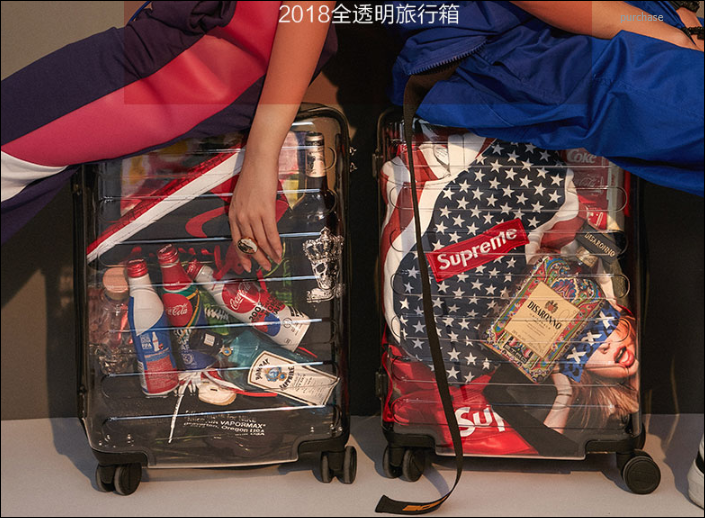 In addition, the suitcase is equipped with a double mechanical code wheel customs lock, designed by using the US Transportation Security Administration TSA lock pattern. This is designed to avoid Customs damaging the lock while in transit.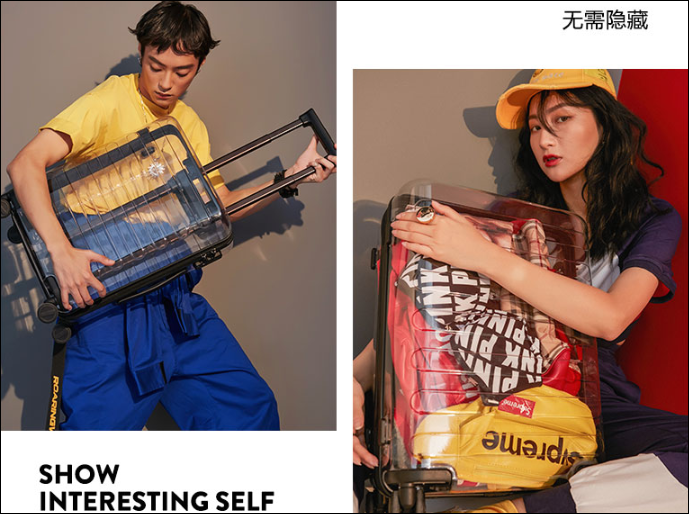 Read Also: 90 Minutes Smart Unlock Suitcase with Fingerprint unlock technology launched
The suitcase is available to buy in China via 90 Points flagship store on Tmall. It is a limited edition and so the number of available units may be inadequate.
(source)