Google 'Smart TV Kit' with Chromecast 3rd edition and Home Mini leaks
by Simran Singh ago0
Google is ready for the launch of several new hardware products at an event on October 9 in the New York City. A couple of days ago, Chromecast 3rd edition was leaked by a Redditor showing some of its design changes. Today, we have got another leak which is showcasing the same new Chromecast with Home Mini in a new Google 'Smart TV Kit' pack. It is not for the first time that Google is bundling its products, this time they have given it a name of 'Smart TV Kit.'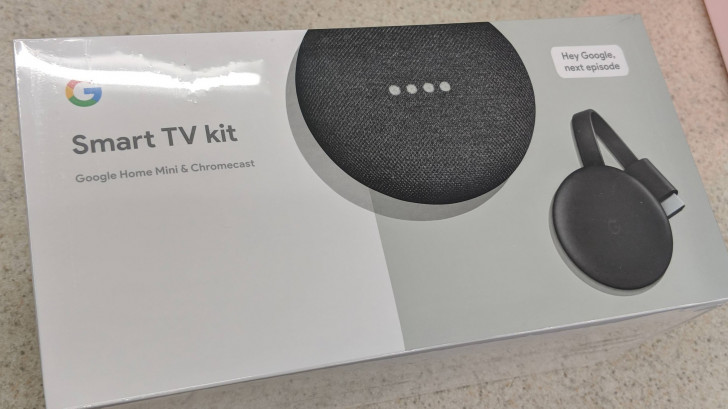 A Reddit user LitheBeep has posted the image of 'Smart TV Kit' box. He figured that it packs a new version of the Chromecast and everything else is similar to the old bundles. It's clear from today's leak and the leaks in the past that Google is coming with a Chormecast 3rd edition at the launch event on October 9.
Further, we are expecting a Pixel 3 and Pixel 3 XL with high-end specs and inbuilt AI support. There's also some reports of a new device known as with the name of Google Home Hub. It's a display device powered with Google Assistant as leaked in various rumors before.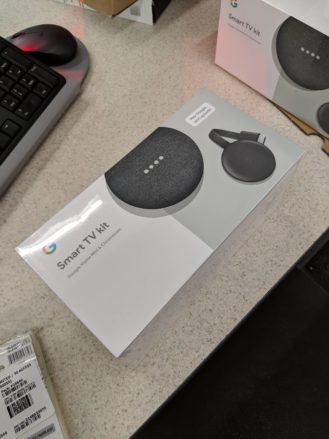 Check more about October 9 Made by Google event: Google schedules event for October 9 and these are what we expect to be announced
Additionally, Pixel 3 and Pixel 3 XL is expected to carry Qualcomm Snapdragon 845 with a full-view notch display on both the devices. It will bring 4GB of RAM and is expected to ship in different storage variants of 64/128/256 GB. It will board with the fingerprint sensor on the rear side, rather than the ongoing trend of the on-screen fingerprint sensors.
Let's see what happens on October 9th, as nothing is confirmed for now. By the way, what are you expecting from the Made by Google event next week? Share with us via the comments below.