Apple iPhone XS Max camera ranked by DXOMark…..Behind Huawei P20 Pro!
The camera review we've all been waiting for is finally here. That's DXOMark review of Apple's latest flagship iPhone XS Max rear camera. Apple iPhones are globally reputed for the powerful cameras they pack and the latest iPhone XS Max isn't any different. Quite interestingly, DXOMark's ranking places the iPhone XS Max below the Huawei P20 Pro. That means Huawei's triple rear camera-packing flagship still has the best camera at this moment.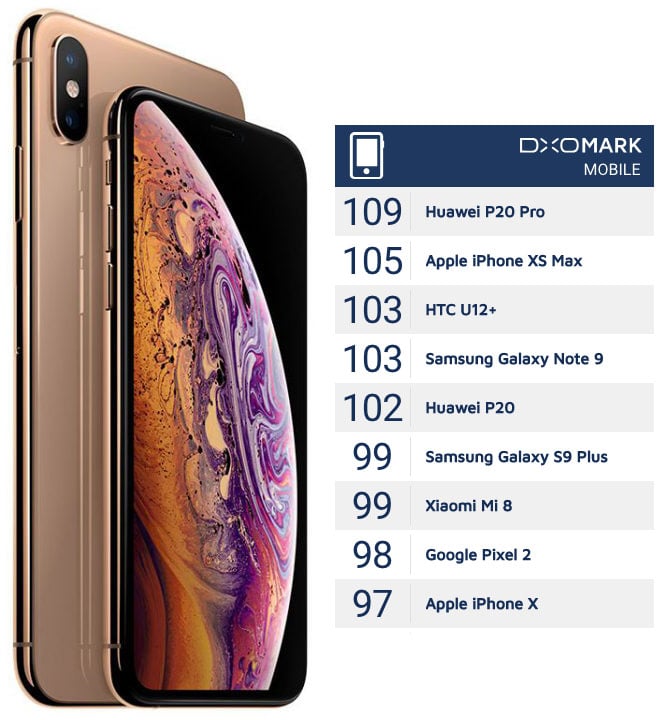 Apple's 2018 flagship includes the iPhone XS and the iPhone XS Max and both models have similar camera specification. Thus, the review equally applies to the iPhone XS. The iPhone XS Max excels in both still and video capture. Photos are excellent and video quality in bright light is also superb with a "very wide dynamic range and good detail." DXOMark's in-depth review also touches various aspects such as texture and noise, bokeh, zoom, flash etc. Apple's new Smart HDR feature was also accessed with DXO describing it as capable of generating images with "very good target exposure and a wide dynamic range in all conditions."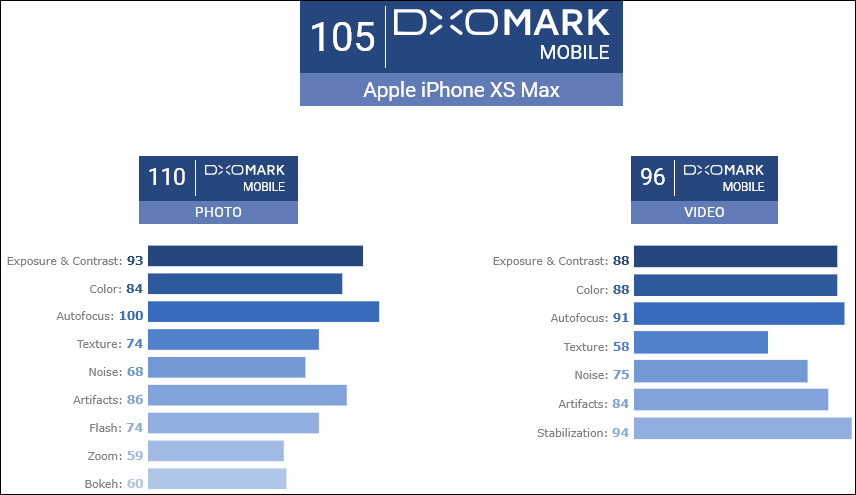 Read Also: Samsung hands out free Galaxy S9 units in a town named Apple!
This review is sure going to generate some controversy, especially from Apple fans. In the end, the reality is that Apple's iPhone XS Max isn't the highest rated phone for photography despite its huge price tag. You can read the entire review from the source link below.
(source)