Buy Lenovo Lemei Electric Toothbrush At A Pre-Sale Price Of $49.99 On GearBest
by Vinay Patel ago0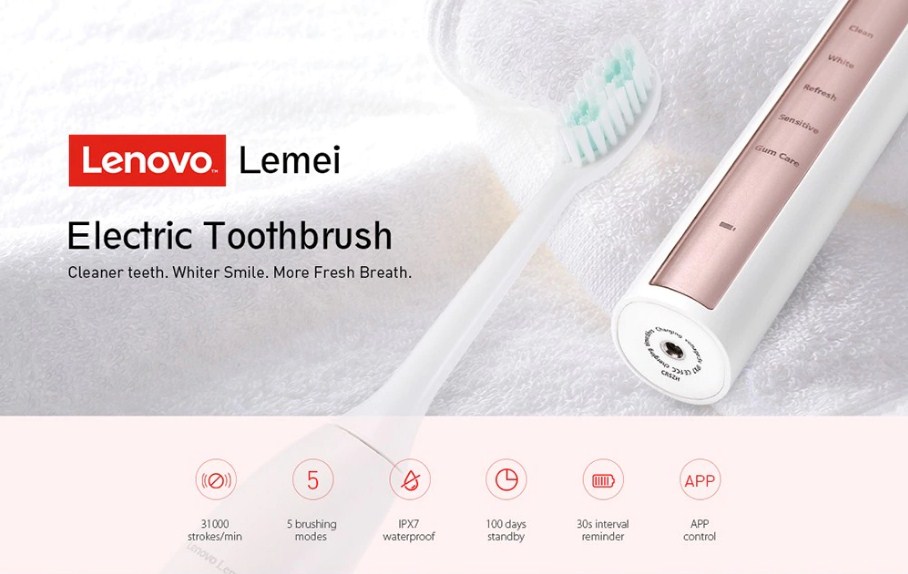 While both electric and manual toothbrushes are effective when it comes to removing oral plaque that leads to decay and disease, manual brushing can oftentimes be too hard for your gums. On top of that, the bristles on manual toothbrushes fail to remove all of the plaque and tartar that build up between your teeth.
An electronic toothbrush, on the other hand, keeps your teeth, gums and tongue cleaner and disease-free. If you've been thinking about switching to an electric toothbrush, it may interest you to know that the market is brimming with all sorts of electric toothbrushes that you can choose from.
On the downside, a lot of these electric toothbrushes either carry steep price tags or are inefficient when it comes to thorough teeth brushing. Thankfully, you can go for the Lenovo Lemei Intelligent Smart Reminder Sonic electric toothbrush that offers longer, better brushing coupled with a great, clean feeling.
As if that weren't enough, the Intelligent Smart Reminder Sonic electric toothbrush won't set you back a pretty penny. In fact, this Lenovo-branded electric toothbrush has now gone up for sale on GearBest bearing a pre-sale price of $49.99.
Despite being modestly-priced, the Lenovo Lemei electric toothbrush boasts an impressive array of features including a 31,000VPM high-frequency sonic vibrating that helps you effectively remove the plaque. The electric toothbrush uses Imported American DuPont nylon bristle material to give users a soft and comfortable experience without inflicting any damage to teeth.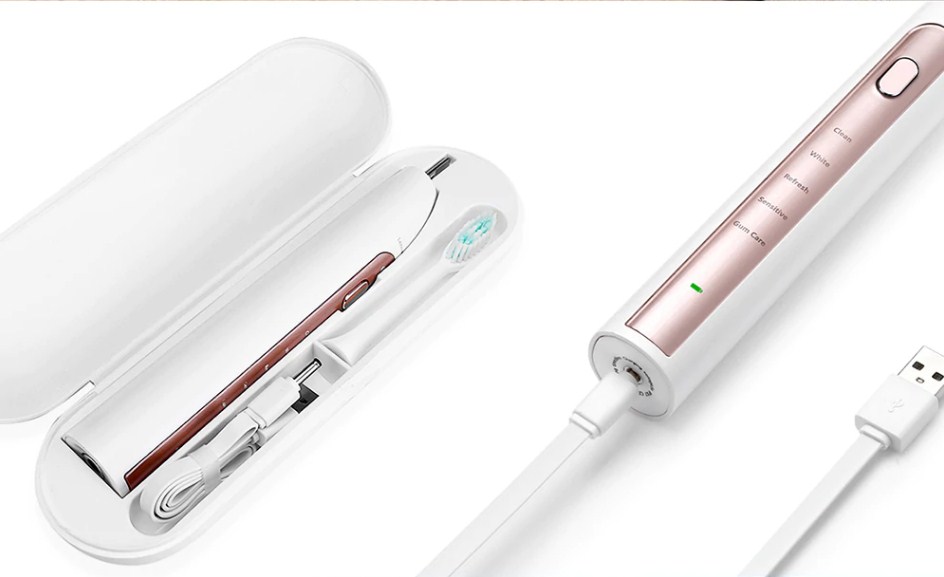 The feature-laden electric toothbrush comes with 5 working modes including Clean, White, Refresh, Sensitive, and Gum Care to meet the varied needs of the user. Furthermore, it has an IPX7 certification that makes its body easily washable.
On a single charge, the Lenovo Lemei electric toothbrush can work for 100 days. Aside from that, it comes with 4 brush heads for replacement and features a one-button design ensuring ease of use.
You can head straight to this link if you're interested in checking out more details about the Lenovo Lemei electric toothbrush. Note that the pre-sale price will only be valid for the white color version of the electric toothbrush until October 8th.
Buy Lenovo Lemei Intelligent Smart Reminder Sonic Electric Toothbrush